Railways to build world's longest platform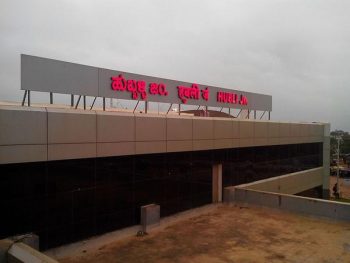 Indian Railways is preparing to build the longest railway platform in the world at the Hubballi junction, Karnataka.
As per the reports of Deccan Herald, Railways is all set to build this longest platform. The construction will be finished by 2021.
While the length of the platform at Hubballi junction is 550 meters, the Railways decided to extend it to 1,505 meters.
Initially, it was planned to extend to a length of 1,400 meters. However, later it was changed to be extended to 105 more meters, i.e. 1,505 meters. The project costs around ₹90 crores.
While the project was expected to be finished in June, it was delayed due to existing COVID-19 situation.
There was a huge shortage of labourers in the past few months. However, at present more than 250 labourers are working on the project. Hence, it is estimated to be completed by the end of January next year.
The Railways is also planning to convert the inspection carriage line to a full platform. With the completion of all proposed projects, the Hubballi station will have eight platforms in total.
The new platforms enable trains to be dispatched in both directions simultaneously.
The South-Western Railway (SWR) is also working on remodelling of Hubli yard. Currently, there are two entry/exit gates at the railway station. And the SWR is building another gate.
Hubli railway station is the headquarters of SWR. Its name was changed from Hubli to Hubballi in 2015. In September 2020, the union government renamed the railway station after Shree Siddharoodha Swamiji. Thus, its name was changed twice in five years.
At present, Gorakhpur railway station in Uttar Pradesh has the longest platform with a length of 1,366 meters. It was renovated in 2013.
Gorakhpur railway station is the headquarters of North-Eastern Railway (NER).
Image Credit: Deepak Patil / CC BY-SA 3.0, via Wikimedia Commons
Image Source: https://web.archive.org/web/20161028044223/http://www.panoramio.com/photo/96614387
Image Reference: https://commons.wikimedia.org/wiki/File:Nameplate_of_the_Hubli_Railway_Station_-_panoramio.jpg
Recent Posts

Pay your loans, credit card bills, and other

PotHoleRaja developed GridMats technology and patented it.

To help farmers improve the shelf-life of their
What's new at WeRIndia.com