Indian Railway Stations that have interesting stories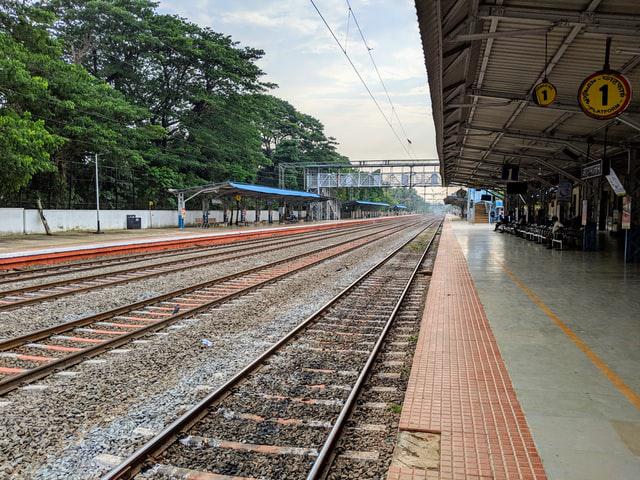 Indian Railways is one of the largest railway networks in the world. There are over 7,300 stations across the country from which more than 20,000 passengers travel to different places.
Some of these railway stations have interesting stories.
Here is a list of few of them:
There is a railway station in West Bengal which does not have a name. It is situated 35 km from Burdwan. It is due to dispute of jurisdiction between two villages, Raina and Rainagar. The railway line goes from the middle of two villages. Initially, the railway station was named Rainagar. But the villagers of Raina opposed saying that the new station was built under the Raina village as part of its renewal. They insisted on naming it, Raina. Since then, the station is functioning without a name and it is the only railway station in the country without a name. Despite the requests of villagers to get a permanent solution, it is still not solved. Bankura-Masagram is the only commuting train through the station, six times a day.
Villagers of Taj Nagar in Gurgaon, Haryana wanted to have a railway station. They had been requesting the authorities for more than 25 years. At last, they decided to build a railway station on their own. They collected ₹21 lakhs and built a railway station. Then, they contacted the Indian Railways to halt trains at their station. Now, Taj Nagar is an official station. Similarly, Balwantpura Chelasi railway station in Shekhawati village, Lakhan Majra railway station in Haryana, and Sankhapur railway station in Telangana also built by the passengers.
Rashidpura Khori railway station has a different story. It is a small village station. Railways closed it in 2005 due to poor income it was generating. It affected over 20,000 people. Upon several requests from villagers, railways agreed to reopen the station, but on a condition that revenue generated from the sale of tickets should be at least ₹3 lakhs. Villagers agreed to this and they buy multiple tickets for a single journey to maintain a steady revenue. They raise money among themselves to save the station. The station is operated by them. They take care of everything, from cleaning to imposing fines.
Photo by Hari Menon on Unsplash (Free for commercial use)
Image Reference: https://unsplash.com/photos/wQoR8VS6XQo
What's new at WeRIndia.com