Lakshmi Kubera Pooja to flourish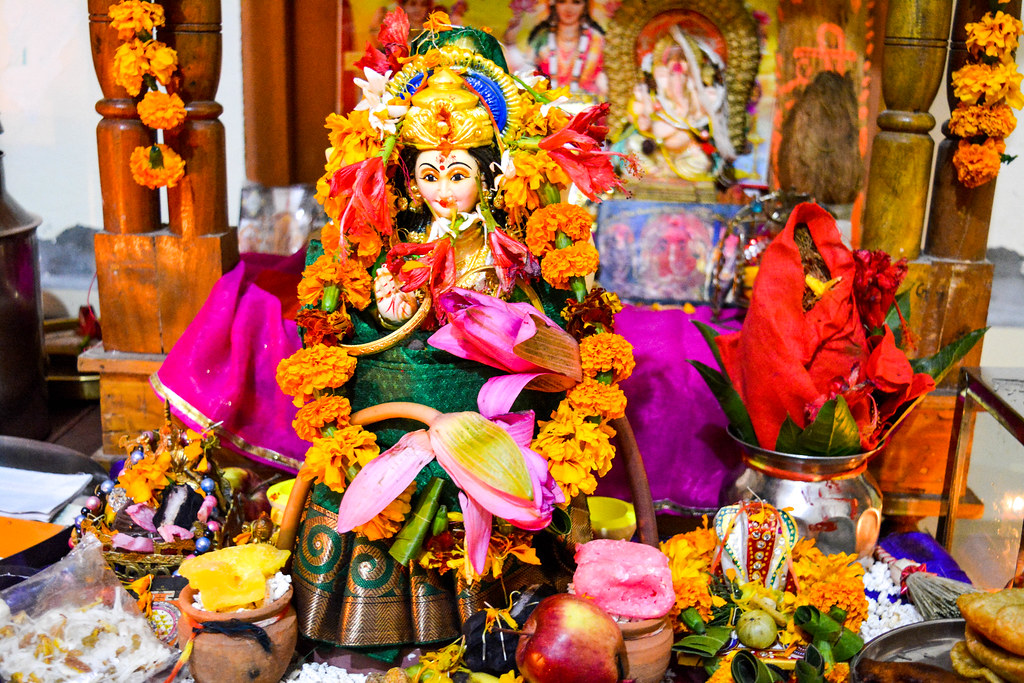 Goddess Lakshmi is believed to bestow her blessings on the devotees. At the same time, God Kubera is the Lord of Wealth.
It is believed that Lakshmi Kubera Pooja helps one flourish with abundant riches. Not only that, those who perform this Pooja will be granted their wish by the Goddess.
This Pooja should be performed on nine consecutive Fridays starting from the Friday that has Amavasya (new moon day).
This Friday i.e. tomorrow is a new moon day. Moreover, it is the last Friday in Shravan month and as such is the most auspicious day to start.
Before starting the Pooja, you should place the idol of Goddess Lakshmi on a small wooden stool placed in the direction of the northeast corner.
Draw nine boxes on it with rangoli and write the numbers in the boxes as shown in the image. Place a one-rupee coin and a flower on each of the boxes chanting the mantra 'Om Sri Lakshmi Kubera Devaraya Namaha'. After that Sri Lakshmi Ashtothram should be chanted.
Light the lamp in earthen diya with cow ghee. The lamp should also be placed in the northeast direction.
The one-rupee coins that you want to use for Pooja should be cleansed with milk followed by water.
Each week, nine coins are to be used. For nine weeks, 81 coins will be used. Collect all these coins and put them in the Hundi of the temple of Lord Shiva after the completion of nine weeks.
Each week, a sweet should be offered to the Goddess.
In the ninth week of Pooja, a saree with blouse should be gifted to a married woman who is living with her husband. Betel leaves and Dakshina should also be offered to her.
It is believed that any long-pending wish would be granted by the Goddess after the completion of Pooja.
It is said that the Goddess won't allow you to start this Pooja and let you continue it for nine weeks if your wish is not possible to fulfill in her sight.
Women in the menstruation age can continue their Pooja in the following week if they have to stop in any particular week due to their menstruation.
Image Credit:- "Loardess Lakshmi" by Chetan Bisariya is licensed under CC BY 2.0.
Image Reference: https://www.flickr.com/photos/143654683@N08/29060810141
Recent Posts

These IIT students designed a water purifier that

Lifaffa is a social enterprise.

Rupali Kakade, a Pune woman turned into an
What's new at WeRIndia.com