Ima Keithel – A unique All-women's market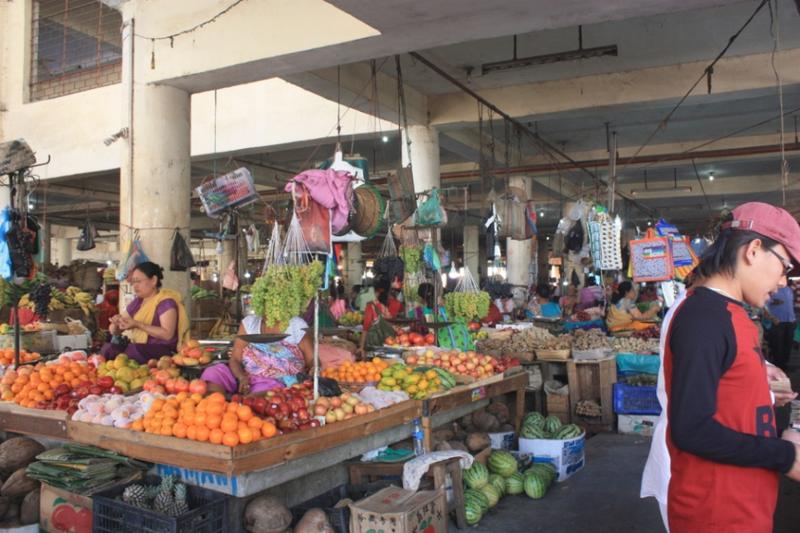 Ima Keithel is a unique market located in Imphal, Manipur. This ancient market is more than 500-year-old.
It is the largest women-only market in Asia. Ima Keithel means Mother's Market. The market is entirely managed by more than 5,000 women (Imas or mothers).
The market started its operations in the 16th century with a few stalls run by women. It has grown over time. Now, thousands of women traders manage their stalls in the market and sell different items like vegetables, fruits, groceries, household items, textiles, handicrafts etc.
As per sources, male members of the area were forcefully sent to work in distant lands or fight wars in 1533AD. As a result, women in the village took the responsibility of feeding the family. They chose different works such as the cultivation of paddy, weaving textiles, handcrafting various items etc. They used to sell them in the market. It eventually led to the birth of Ima Keithel.
The market faced many challenges during the growth period. Some of them were economic and political reforms enforced by the British before independence.
After independence, the market flourished in various ways. However, some natural calamities like earthquakes affected it. Several structures in the market were damaged due to the earthquake that occurred in 2016. However, they were reconstructed by women immediately.
Ima Keithel has a union of women for their welfare. All women will follow the rules prescribed by the union. Only married women are allowed to trade in the market. Women traders can borrow money from the union to buy the goods and repay later.
Every morning women traders set up their stalls in the market and sell numerous varieties like utensils, toys, handicrafts, food items, local products, bamboo items, and many more till the evening. The market plays a vital role in the lives of these women. Hence, most of them treat it as their second home. The market empowers them and helps them self-sustain. It even boosts the local economy.
Image Credit: Imphalwest Website
Image Reference: https://imphalwest.nic.in/gallery/ima-market/
What's new at WeRIndia.com