Facts about Mandodari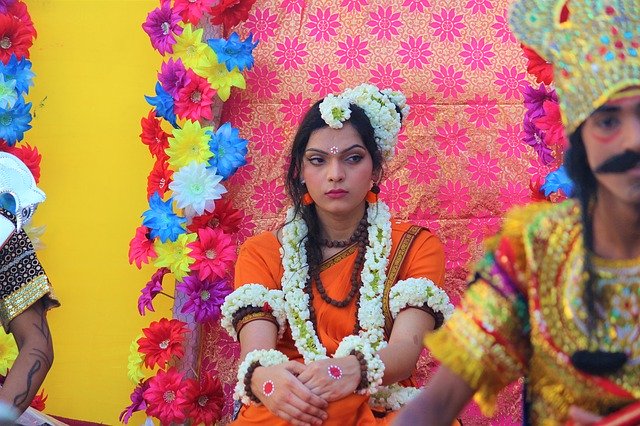 Mandodari is the queen consort of Ravana, Lankapati. Epic Ramayana described her as a righteous woman who guided her husband towards the path of righteousness. Many of you might be aware of Mandodari till the death of Ravana. But do you know what happened to Mandodari after the death of Ravana?
The birth of Mandodari itself is interesting. According to legend, Madhura, a celestial fairy was turned into a frog on the curse of Goddess Parvati. But, later she changed her curse by reducing it. Due to the change in the curse, Madhura got her original form after the severe penance of 12 years. Then she was raised by Mayasura, King of Asuras and his wife Hema who had no daughters except a son. She got the name Mandodari as she changed to her original form from frog. Mandodari agreed to marry Ravana forcefully. They had three sons Meghanada, Atikaya, and Akshayakumara.
As a dutiful woman, Mandodari advised her husband many times that he should send back Sita to Rama, but he ignored her words. Then he had to fight Rama. In the battle ground, though many warriors of Lanka were killed, it looked almost impossible to kill Ravana. At that time, Vibhashana, the brother of Ravana revealed the secrets about his brother's powers and navel. Ravana's soul was kept secret as he had a boon. So, no mortal weapon could ever diminish Ravana's soul. Ravana would be killed only with a magical arrow which was kept secretly at his wife Mandodari.
Hanuman on the word of Rama, flew to Ravana's castle to get the magical arrow for Rama. He disguised himself as a Brahmin saint and found the location of the magical arrow by tricking her. She realized the fact that she was tricked by Hanuman when he was about to leave the place and she cursed him.
Later she went to the battle ground and found the dead bodies of her husband and sons which caused her deep agony. Later, she realized that Rama was the incarnation of Lord Vishnu. Rama advised Vibhashana to rule the Kingdom of Lanka and marry Mandodari.
Mandodari, after consoling words from Rama and spending sometime in an isolation in her palace married Vibhishana.
Foto di Tanuj Handa da Pixabay (Free for Commercial Use)
Image Reference: https://pixabay.com/it/photos/sita-dusshera-ramayana-india-2803390/
Recent Posts

If you are someone who travels much due

The Mahaparinirvana temple has a statue of Lord

The 5G testbed aims to reduce dependence on
What's new at WeRIndia.com