Eco-friendly Eateries in Mumbai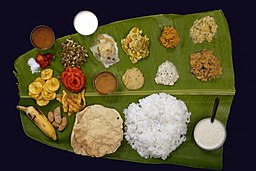 There are many eateries in Mumbai that offer from vada pav to momos.
Yet, most of them are using plastic material due to which landfills are increasing.
But, due to the rise in environment consciousness in customers, many eateries and restaurants are trying to offer food in eco-friendly material.
If you are a Mumbaikar and want to eat at a different place, then visit these eateries.
The Bombay Canteen in Lower Parel offers snacks in the bowls made from the leaves of jackfruit and sal. For drinks, bamboo or steel straws are provided. Stirrers are made of sugarcane waste. Other green practices of the restaurant include reusing water that is used for soaking chickpeas and converting leftover potato peels into liqueur. The takeaway food is packed in a biodegradable container with eco-friendly spoons and forks.
29-Twenty Nine in Kemps Corner serves sweets like rabadi and jalebi in kulhads or banana leaves. The restaurant offers 29 regional dishes of various states. It has 29 outlets in the country. For every 16 weeks, the restaurant changes its Thali menu. South Indian Thali is served on banana leaves. The takeaway food is packed in biodegradable containers made from paper and cornstarch.
The New York Burrito Company has many outlets in Mumbai including Chowpatty, Ghatkopar, Lower Parel, Bandra. It serves Mexican food and uses eco-friendly material for packaging. It utilizes bamboo cutlery, bagasse trays and recycled kraft bags.
Fruit Frenzy in Dombivali is renowned for its desserts. The restaurant uses upcycled car tyres as seats. Coconut shells are used to serve ice creams. It uses cotton handkerchiefs instead of paper napkins. Takeaway food is provided in earthen pots.
The Pantry in Fort has French windows and wood furniture. It offers steel and paper straws for the drinks. It uses eco-friendly material for packaging.
Image Credit:– Mgn1611 / CC BY-SA
Image Reference: https://commons.wikimedia.org/wiki/File:South_Indian_food_cuisine.jpg
What's new at WeRIndia.com