How to celebrate Hanuman Jayanti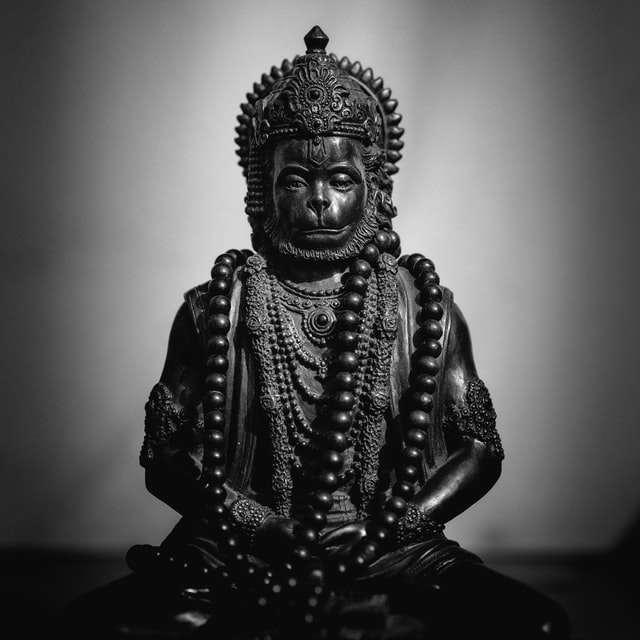 Today is Hanuman Jayanti, the birthday of Lord Hanuman.
Lord Hanuman, the great devotee of Lord Rama is a symbol of courage and strength.
There are many religious rituals for Hanuman Jayanti.
Here are certain things about Hanuman Jayanti.
Read on to know how to celebrate it:
Hanuman Jayanti

is celebrated in various parts of India and Nepal. It is celebrated on different days in different parts of the country.
It is celebrated on the fifteenth day of the lunar month of Chaitra i.e. on Chaitra Pournima.
In some places, it is celebrated in the month of Vaisakha. Yet, in some states like

Tamil Nadu

and Kerala, it is celebrated in Dhanurmas.
Devotees start worshipping the Deity Hanuman before sunrise and chant songs till sunrise. Sweets prepared from dry ginger are distributed.
It is believed that chanting the mantra 'Shri Hanumate Namaha' several times on this day would benefit all walks of life.
Reciting Hanuman Chalisa is believed to improve courage and strength.
Devotees apply Sindhoor on their forehead. It should be applied with the ring finger only.
As

Lord Hanuman

is believed to be celibate, bodybuilders, wrestlers and celibates observe a full day fast on this day.
The flowers and leaves of Calotropis are offered to the deity. They should be five or multiples of five in number. While offering the stems of flowers, they should be turned towards the deity.
The incense sticks of jasmine, white lotus and amber fragrances are to be offered.
Two incense sticks should be used. You should hold them between the index finger and thumb of the right hand and wave them thrice in a clockwise direction.
Minimum five circumambulations should be performed around the deity.
Devotees believe that worshipping the deity gives his power to eliminate evil spirits.
Photo by  Tester on Unsplash (Free for Commercial Use)
Image Reference: https://unsplash.com/photos/Tyvg1zigZ14
Recent Posts

Submission of statement in Form No. 61 has

All villages shall have a sufficient number of

Watch the expressions of a toddler while her
What's new at WeRIndia.com