Bose's family asks Modi to declassify all "Netaji" Files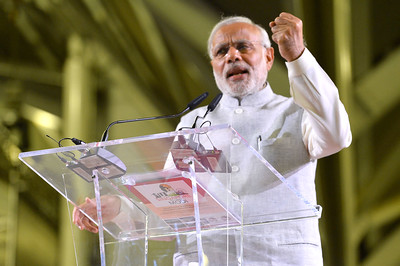 The eldest son of Amiya Nath Bose, Surya Bose has asked Prime Minister Narendra Modi to declassify the information classified under the 'Netaji Files' which are being held by the government.
Bose, the president of the Indo-German Association in hamburg, met Prime Minister Modi at a reception in Berlin on Monday. The meeting with Prime Minister Modi, who is in a midst of a three-nation tour, comes within the wake of sensational revelations by India today and Mail today that the Intelligence Bureau (IB) snooped on the Bose family for twenty years.
The meeting between Bose and the Prime Minister has happened soon after he spoke at a community reception which was organized by the Indian embassy at the Hotel Adlon in Berlin.
Bose has also given Prime Minster Modi a letter. The letter has stated that in the wake of these revelations it has become even more important to declassify all the files related to Netaji Subhas Chandra Bose. The family members believe that declassifying the files on Subhas Chandra Bose would help with understanding the mystery Bose's disappearance. The Bose family believes that the nation and the worldwide admirers of Bose deserve to know the truth.
Image Credit:- "PM Narendra Modi in Singapore" by Narendra Modi  is licensed under (CC BY-SA 2.0)
Image Reference: https://www.flickr.com/photos/narendramodiofficial/23795890516
What's new at WeRIndia.com