Interesting facts about Netaji Subhash Chandra Bose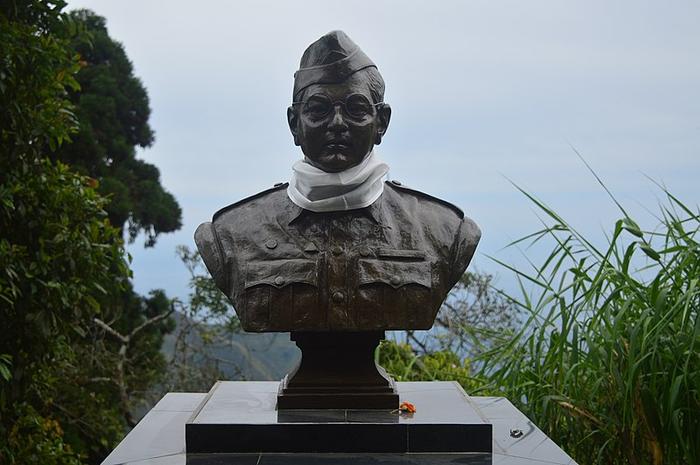 Yesterday was Netaji Subhash Chandra Bose's 126th birth anniversary. Many political leaders and celebrities paid tribute to the great leader.
Prime Minister Narendra Modi unveiled a proposed memorial to Bose yesterday virtually. The memorial will be set in Andaman and Nicobar Islands. On this occasion, Modi also named 21 islands after the awardees of Param Vir Chakra.
The birth anniversary of Netaji is celebrated as Parakram Diwas. The decision was taken Modi government in 2021. Hence, the Parakram Diwas was first observed on January 23, 2021, to honour Netaji.
In September, Modi unveiled a 28-ft-tall granite statue of Bose at India Gate.
Here are some fascinating facts about Netaji Subhash Chandra Bose:
Subhash Chandra Bose was born in Odisha in 1897. He had 14 siblings. Bose became fascinated by the teachings of Swami Vivekananda and his guru Ramakrishna Paramahamsa at the age of 16 years.
Bose was a brilliant student. He excelled in his studies in school and university. He was a Philosophy graduate.
He was expelled from the college for assaulting Professor Oaten, who manhandled Indian students.
Bose appeared for the Indian Civil Services exam in 1919, as per his father's wish. He was ranked 4th in the exam. However, he resigned from the job in 1921 as Bose did not want to serve the British government.
He was elected as President of the All India National Congress twice.
Bose did not have a belief in nonviolence. So, he advocated violent resistance against the British. For this, he was imprisoned 11 times between 1921 and 1941.
He married an Australian woman, Emilie Schenkl. However, his marriage was conducted without ceremony. There were no witnesses to his marriage. Nor was acknowledged by Bose publicly. But, Emilie was recognized as the spouse and companion of Bose. And the couple has a daughter, Anita Bose.
Bose is commonly known as Netaji. Regarding the title 'Netaji', different texts say differently. While some quotes that Adolf Hitler honoured him with the title, some others quote that the Indian soldiers of the Azad Hind Fauj in Germany honoured him with it.
Image Credit: Bodhisattwa, CC BY-SA 4.0, via Wikimedia Commons
Image Reference: https://commons.wikimedia.org/wiki/File:Bust_of_Subhas_Chandra_Bose_at_Netaji_Museum_and_Centre_for_Studies_in_Himalayan_Languages_Society_%26_Culture_03.jpg
What's new at WeRIndia.com