What if Patel had been the first PM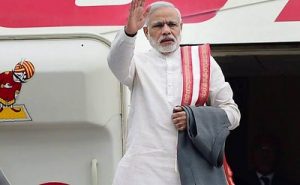 Jawaharlal Nehru was a national idol. Most people supported him becoming the PM to a free India. But, do you know that there were 12 provincial congress committee members who recommended Sardar Vallabhai Patel for PM while there were only three members in favor of Nehru.
Mahatma Gandhi has overruled their recommendations and chosen Nehru to become the first PM of India. Patel has silently accepted the decision of his mentor.
It is a definitely a curious question to ask how it would have been if Patel was the first PM of India. The Sardar wouldn't have been misled by sheik Abdullah to just accept a conditional accession of Kashmir confined solely to defence, foreign affairs and communications. Nor would he have internationalised the Kashmir conflict by taking it to the United Nations. In june 1949, Sardar wrote to Nehru: "We have to strengthen our position in Sikkim as well as in Tibet… they (China) will try to destroy its autonomous existence… in such circumstances, prepare from now for that eventuality." He wanted to develop infrastructure and military of India to meet the threat of China.
He wanted to meet Nehru for this purpose but the latter did not do so. Nehru's ignoring Patel has led to tragical events 12 years later. Asking the question of how it would have been with Patel can definitely teach the nation to be more cautious.
Image Credit:- "Wastewater samples" by  Jhon Don is licensed under CC BY 2.0.
Image Reference: https://www.flickr.com/photos/146931246@N07/29542111756
Recent Posts

Online casinos that accept Indian players offer enticing

Uber rolled out a new service for its

There will be crypto exchange platforms to deal
What's new at WeRIndia.com