BJP and congress compete to honour Ambedkar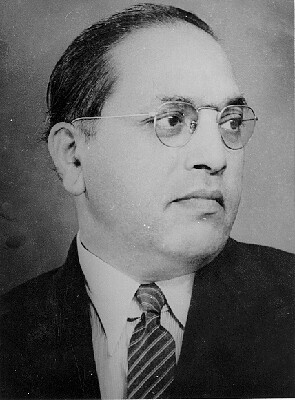 BJP and congress parties are in a tug of war regarding Dr. B.R. Ambedkar, one of the greatest icons of India. On April 14th is the 125th birth anniversary year of Ambedkar and the two parties are making plans to make yearlong celebrations.
BJP's claim to Ambedkar's legacy is a project of its ideological parent, the Rashtriya Swayamsevak Sangh.
It is aimed at presenting Ambedkar as a nationalist Hindu even though he has adopted Buddhism with lakh followers at Nagpur in 1956 and even though he had strong opposition towards Brahminical dominance.
"Appropriating national history is not new and Dalit votes have always been important," Sudha Pai, Political Scientist and Rector, Jawaharlal Nehru University, said. "These parties feel that the Dalits are no longer attracted only by identity and therefore their votes are up for grabs."
Congress president Sonia Gandhi and vice president Rahul Gandhi have planned to commemorate the year. BJP has planned to commemorate on April 14 at all district level offices of the party. Congress committee has met on April 13th to plan their commemoration plans for the year. Rashtriya Swayamsevak Sangh leaders have many times referred to Ambedkar as a nationalist Hindu. Neither congress nor the RSS want to confine the legacy of Ambedkar to being a Dalit icon.
Image Credit:- "Ambedkar" by Bala Subs is licensed under (CC BY-SA 2.0)
Image Reference: https://www.flickr.com/photos/etamil/128228514
What's new at WeRIndia.com