New Toilet policy of Railways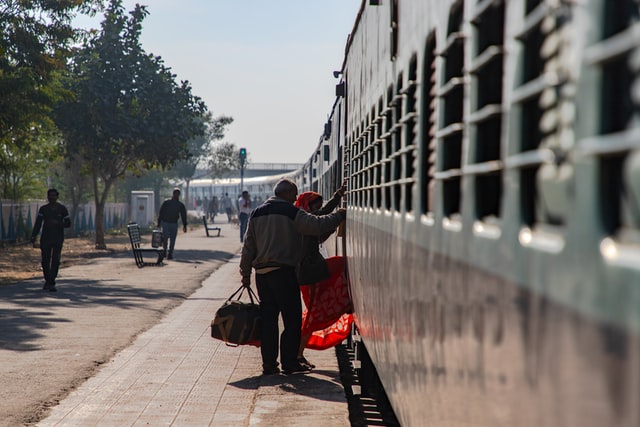 Soon, the passengers of Indian Railways will get sanitary pads and condoms at cheaper prices at railway stations.
The Railway Board approved a new toilet policy and according to this, the above said items will be sold at specific facilities at and outside railway stations.
The new toilet policy has been approved in order to improve sanitary facilities in and around the station premises. Most people who live nearby the stations particularly in the surrounding slums and villages are not aware of hygiene.
Most of them were found urinating in the station premises or defecating in the open. As a result, the surroundings become dirty which lead to several health issues.
In this regard, Railways came with a new toilet policy. As per the new policy, Railways wants to setup facilities that have separate toilets for both men and women for better sanitation. Both type i.e. Indian as well western style of commodes will be available.
To improve menstrual hygiene, sanitary pads would be sold. The usage of contraceptive will also be proposed.
There will be a small kiosk which sells low- cost sanitary pads for women along with the provision of an incinerator. It also sells condoms for men.
Each station will have two such kiosk facilities, one outside of the railway station and another one is inside the station.
It is expected that these two facilities will be useful for the people who are living nearby and the people who visit the station. The usage of these facilities is free.
The estimated money to establish these facilities at all 8,500 stations can be obtained through advertisements and CSR.
It is also estimated that three persons are required to maintain the cleanliness of the toilets. One male sweeper (to clean the toilet for men and physically challenged people), one female sweeper (to clean the toilet for women) and one supervisor.
Maintenance contract will be with reputed NGOs to build and operate the toilets.
Image credit: Photo by Kashish Lamba on Unsplash (Free for commercial use)
Image Reference: https://unsplash.com/photos/NvTQDOdSRbM
Recent Posts

The 5G testbed aims to reduce dependence on

Read the inspiring story of Laxmi Ammal and

Easiloan offers home loan solutions to borrowers in Mumbai,
What's new at WeRIndia.com