Man arrested for making fake COVID-19 vaccine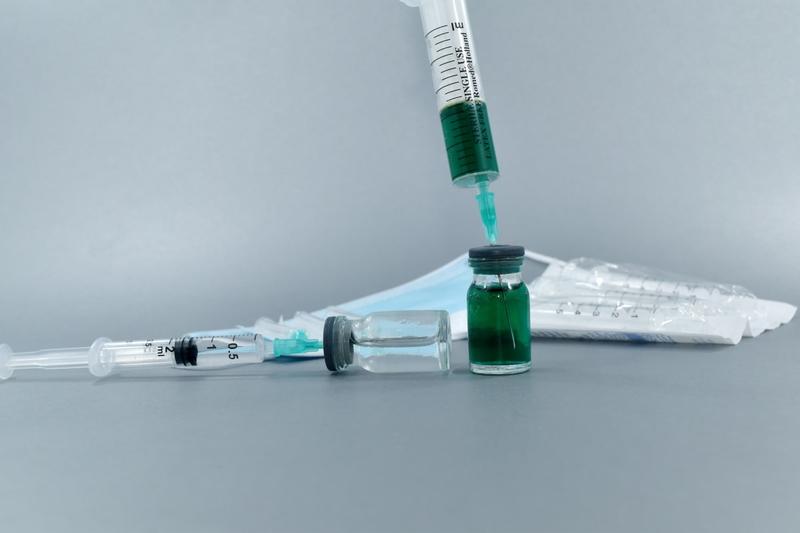 COVID-19 cases have been increasing in the country. While many people are exploring ways to protect them from the contagious virus, some are trying to exploit their fear.
Several products are hitting the market claiming to protect from the transmission of the virus. Whether they work or not, the manufacturers of these products are encashing the fear of people.
An Odisha man came up with a fake vaccine for COVID-19.
Prahallad Bisi, a 32-year-old man is a school dropout. Yet, he made a dubious vaccine for COVID-19 claiming it to be a cure for the virus. He wanted to sell the vaccine in the market.
He sought permission to sell this vaccine in the market and mailed Bargarh Drug Inspector Sasmita Behuria on this. Doubting the man, the drug inspector informed the police.
The police and drug inspectors collectively busted the fake vaccine manufacturing unit.
They found the injection vials labelled with 'COVID-19 vaccine' there. They seized fake injection bottles, syringes, and labels. The man was booked for allegedly making a fake vaccine.
The man did not answer the police on the formula and the ingredients used to make the vaccine, saying that it was top-secret and he would not reveal it.
He claimed that his vaccine was 100 per cent successful. He added that the vaccine was a combination of various allopathy medicines. He used various medicines and ingredients like tetanus toxoid, cefotaxime sodium, and castor oil to manufacture the vaccine.
The police and the drug inspectors said that the man did not give satisfactory answers to their questions. Hence, they seized all the vaccines and medicines from the manufacturing unit in Rushuda village, Odisha.
The accused will be presented in the court and the vaccines made by him will be sent for testing with the permission of the court.
Photo by Bicanski on Pixnio (Free for commercial use / CC0 Public Domain)
Image Reference: https://pixnio.com/media/coronavirus-covid-19-cure-infectious-agent-infectious-disease-2
What's new at WeRIndia.com