Centre asks states not to violate MHA guidelines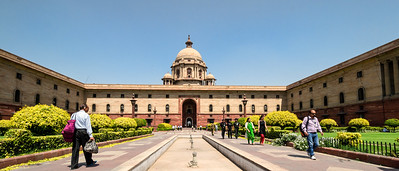 While the lockdown is continuing till May 3 in India, some agricultural and other essential activities are allowed from April 20 as said by the central government.
State governments are permitted to allow certain activities according to the guidelines. In this context, some state governments have decided to allow several activities.
Rajasthan government decided to implement modified lockdown from April 20 to May 3. Economic activities will be initiated while ensuring that social distancing is maintained and following the guidelines of the central government.
It is said, Kerala government decided to allow opening of restaurants, public transport, MSME industries in municipal areas.
Kerala government has decided to lift the restrictions of lockdown in a staggered manner by dividing the state into four zones – Red, Orange A, Orange B and Green.
It announced the ease of lockdown restrictions in two zones which allow private vehicles and dine-in services at hotels.
Additional activities allowed by the government of Kerala include opening of barber shops, local workshops, book stores, and restaurants, and allowing bus travel in cities and towns.
But, the central government strongly objected it saying that this decision undermines lockdown guidelines.
The MHA wrote a letter on this saying that the Kerala government on April 17 has circulated revised guidelines for lockdown measures. As per this, many activities that are prohibited by the central government are allowed. They are also violations against the order of the Centre issued under the Disaster Management Act 2005.
In this context, the Centre asked all states not to violate MHA guidelines while allowing essential activities in their areas and strictly follow the directions issued by it.
Image credit: electro_n1k / CC BY-SA 2.0
Image Reference: https://www.flickr.com/photos/electro_n1k/25624089364
Recent Posts

Amla Magic: 8 Ways Indian gooseberry transforms your hair

Here are 8 effective ways to incorporate Amla into your hair care routine.

BJP's Ishwar Sahu, a riot victim, triumphs in Chhattisgarh's Saja constituency

During the election campaign, Ishwar Sahu did not shy away from addressing the tragic events.

Bhopal's Sankat Mochan Hanuman temple dresses Gods in warm attire

In a unique and heartwarming gesture, the Sankat Mochan Hanuman Temple in Bhopal, Madhya Pradesh, has adorned idols of gods, including Lord Hanuman, Lord Ganesh, and Lord Shiva, with warm clothes to shield them from the cold winter air. A video capturing this thoughtful act shows the deities donning shawls and cozy attire inside the temple, reflecting a blend of spirituality and seasonal care.
What's new at WeRIndia.com