Air travel to become expensive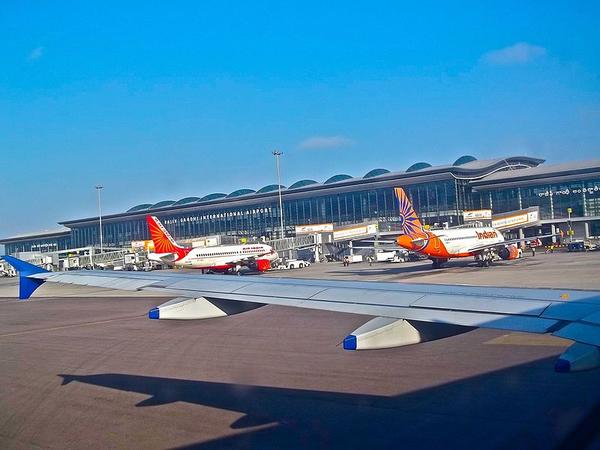 Fuel prices are skyrocketing in the country. Hence, journeys have become expensive. Earlier, sources said that the government would implement user development fees at the railway stations which eventually impact the ticket price of trains.
Now, it is the turn of flights. The government increased the lower and upper limits on domestic airfares which will impact air travel.
The Aviation Ministry hiked the limits by 10 to 30 per cent saying that these limits would be effective up to March 31, 2021, or till the issue of fresh orders.
The government placed limits on airfares while resuming domestic flights in the country after the lockdown. Flights were categorized into seven bands depending on their duration.
These include flights with a duration of less than 40 minutes, 40-60 minutes, 60-90 minutes, 90-120 minutes, 120-150 minutes, 150-180 minutes and 180-210 minutes.
The government now increased limits for these bands. As a result, their fares will be as follows:
The fresh lower limit and upper limit for flights of less than 40 minutes will be ₹2,200 and ₹7,800.
Duration of flights with 40-60 minutes – ₹2,800-₹9,800
Duration of flights with 60-90 minutes – ₹3,300-₹11,700
Duration of flights with 90-120 minutes – ₹3,900-₹13,000
Duration of flights with 120-150 minutes – ₹5,000-₹16,900
Duration of flights with 150-180 minutes – ₹6,100-₹20,400
Duration of flights with 180-210 minutes – ₹7,200-₹24,200
The government said that aviation was one of the sectors impacted severely due to COVID-19.
Their operation capacity was restricted while resuming their operations which was increased gradually. Now, airlines can operate up to 80 per cent of their pre-COVID capacity.
Hence, the number of air passengers have been increasing. Now, the government increased the limits of airfares and allowed airlines to hike the price of flight tickets.
As per the new price, the minimum and maximum price for Delhi-Mumbai flight has been fixed at ₹3,500-₹10,000.
Image Credit: Subhashish Panigrahi / CC BY-SA 3.0 , via Wikimedia Commons
Image Reference: https://commons.wikimedia.org/wiki/File:Air_India_and_Indian_Airlines_A319s_at_Rajiv_Gandhi_Airport,_Jan_2012.jpg
What's new at WeRIndia.com