Abdul Kalam's Foundation to be launched by his family members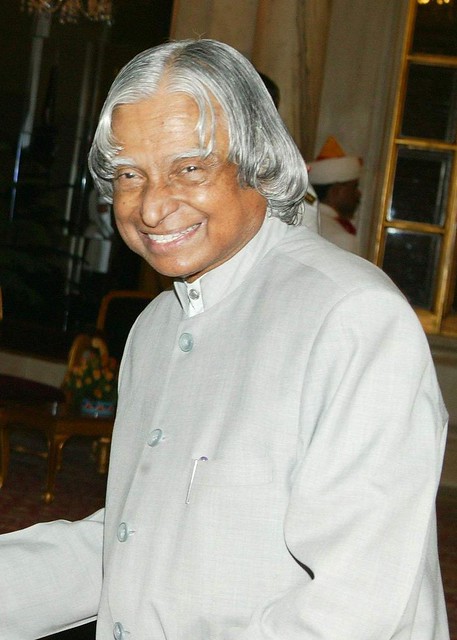 As a tribute to the former President of India who demised in the month of July, 2014, his family members will be launching a Foundation in his name. The AKIF (Dr A P J Abdul Kalam International Foundation) is going to be formally launched at the Chinmaya Mission Heritage Centre in Chennai on October 11. Only select people will be invited for this occasion of launching of the Foundation. The main aim of the Foundation or AKIF is to motivate youth and track the activities in a proficient way.
Dr Kalam's elder brother A P J M Maraikayar will be the founder and Chairman of the Foundation. All the trustee members of this foundation will be from Dr Kalam's family whereas the advisory role will be given to his friends and aides.
The decision of launching a Foundation in Dr Kalam's name was collectively taken by the family members after a series of meetings have been conducted among them since last month. The AKIF will be headquartered in Rameswaram.
The Foundation will mainly focus on bringing the dreams of Dr Kalam into light and on impact-oriented work, rather than establishing publicity oriented and self-centered actions. Dr Naseema Maraikayar, the niece of Dr Kalam stated that the Foundation will undertake small events in the beginning and will grow slowly to a full-fledged position as Dr Kalam grew step-by-step from launching small rocket to big rockets.
Some of the members of AKIF are Sheik Saleem, the grandnephew of Dr Kalam, A P J M Jainullabudeen, G K Moinudeen, A P J M J S Nagoor Roja and A P J M J Sheik Dawood. As Dr Kalam worked energitically for the growth of the country in a noble manner, AKIF will also work for the development of country and will truly support it.
Image Credit: Simon Fraser University / CC BY 2.0
Image Reference: https://www.flickr.com/photos/sfupamr/6878515034
What's new at WeRIndia.com