Aadhaar not mandatory for banks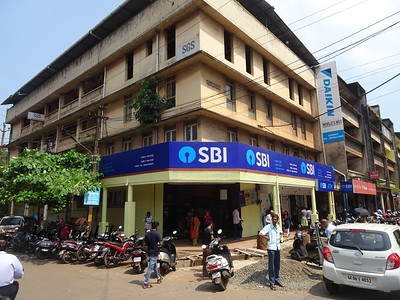 So far, the debate over Aadhaar card has been going on everywhere in the country.
When the central government said that Aadhaar card is mandatory for many things, several organizations including private persons are demanding to submit Aadhaar card for everything.
This brought new headaches to several people. Rushing to specified centres for linking Aadhaar card is one problem and changing their details like address etc. in case they move to a new home is another problem.
In addition to that, data breach is a common problem that is being reported by many people.
Spam calls and messages from unknown people have increased and many people fell prey for it.
In this regard, there is a chaotic condition in the people about the linking of Aadhaar card.
At last, the Supreme Court said that Aadhaar card is not mandatory for anything except for some specified things.
Aadhaar card is mandatory for filing IT returns and applying for PAN card in addition to getting benefits from social security schemes.
Aadhaar card is not mandatory for opening a bank account, getting a mobile connection and joining in a school or college or any other such things.
The Apex Court while stating that the Aadhaar scheme is constitutionally valid, it ruled out the mandatory linking of Aadhaar card to each and every thing in the country.
This is a big relief for the citizens of the country. However, several people have already linked their Aadhaar cards to their bank accounts and mobile connections.
Those who want to delink their Aadhaar card from bank can do it in the following way.
Visit your bank branch and fill the form to delink Aadhaar card. Then, submit it at the branch. Your card will be delinked within 48 hours. You can check this by calling the bank.
Similar process can be done to delink your card from mobile connections. After 48 hours of your submission of the form, call the operator and verify.
Image credit: State Bank of India SBI image by Joegoauk Goa is licensed under CC BY-SA 2.0
Image Reference: https://www.flickr.com/photos/joegoauk73/30243877547
Recent Posts

Yesterday, 100 monuments were illuminated in tricolour.

Meet an inspiring youth who is motivating many

Enter your Aadhaar number and date of birth
What's new at WeRIndia.com