No Aadhaar Smart card concept: UIDAI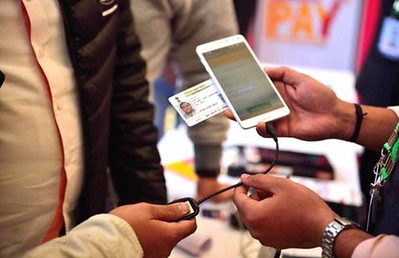 In the wake of Aadhaar card becoming mandatory for several uses, there are many messages rounding on social media.
Some fake messages are also sent by unknown people.
One of the most interesting concepts is Aadhaar smart card. Normally, many citizens in the country live in rented houses.
They take Aadhaar cards with the temporary address with the place where they are residing.
When they shift to a new home, they have to change the address in their Aadhaar cards.
As a result, they don't have the original Aadhaar card which was given to them at the very beginning which is printed on a quality colour paper.
If they download eAadhaar card, they have to print it on black and white normal paper which doesn't look as good.
In this regard, some people are using the concept of "Smart card".
Your Aadhaar card will be colour printed on a plastic paper and laminated and is being called smart card.
For this, they are charging from ₹50 to 200 to print on a plastic paper.
In this context, the Unique Identification Authority of India (UIDAI) had clarified that there is no concept of Aadhaar smart card.
It warned the Aadhaar card holders not to become prey for fraudsters and share their personal information with any unauthorized persons or agencies to get it printed on plastic cards.
eAadhaar card or mAadhaar card are equally valid as normal Aadhaar card.
Similarly, if the card is printed on normal black and white paper also, it is good enough as it is treated as a valid document for identity of proof.
Those who lost their cards can also take prints from the website and use it as ID proof.
Image credit: Aadhaar-Card-bio-metric-data-620×400 image by BMN Network is licensed under CC BY 2.0
Image Reference: https://www.flickr.com/photos/152975694@N02/35566627534
What's new at WeRIndia.com