Home Remedies for heel pain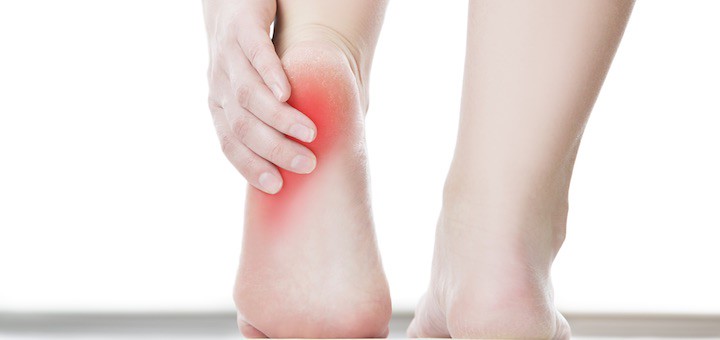 Do you know that the heel is the largest bone in the body? So, heel pain can be very frustrating. There are many reasons for this. Some of them include, injury, obesity, overuse etc. Certain medical conditions such as arthritis, rheumatism etc. can also lead to heel pain. Whatever is the reason heel pain can make you feel uncomfortable.
There are certain home remedies to treat your heel pain. These are very effective and safe. Moreover, many of these remedies can give relief from the pain immediately.
Soak your heel in an Epsom salt solution to treat your heel pain immediately. Epsom salt has sulphate crystals which are effective in combatting inflammation.
Apply ice on the heel that has pain. It makes the paining heel numb and alleviates the pain.
Switching between hot and cold water can improve the blood circulation and thus relieve you from severe heel pain.
Massage is another age-old technique that effectively reduces heel pain. Massage relaxes your muscles and enhances the blood flow. If you use clove oil for massaging your heel, then it is very beneficial in relieving your heel pain since clove oil improves the blood flow. You can get immediate relief with the massage.
If you are suffering with a heel pain due to sprain, then soaking your feet in vinegar solution can help you get relief from the pain. Vinegar solution is made with water and vinegar.
You can try some simple stretching exercises to get relief from your heel pain. But, make sure you are doing them properly, otherwise, your pain will be worsen.
Many people use the solution of hot water and cayenne pepper to soothe muscle pains. This home remedy has been used for decades. You can soak your feet in the solution to get relief from your heel pain. Yet, do not use this remedy if you have any allergies to cayenne pepper.
Image Credit: Daniel Max / CC BY 2.0
Image Reference: https://www.flickr.com/photos/35080385@N08/30956691112
Recent Posts

Pushpa Bhatt recently participated in the Ladakh ultramarathon,

SANECO is a unique waste management system. 

TummyFriendly Foods offers healthy and nutritious baby food.
What's new at WeRIndia.com