Health Benefits of Moong Dal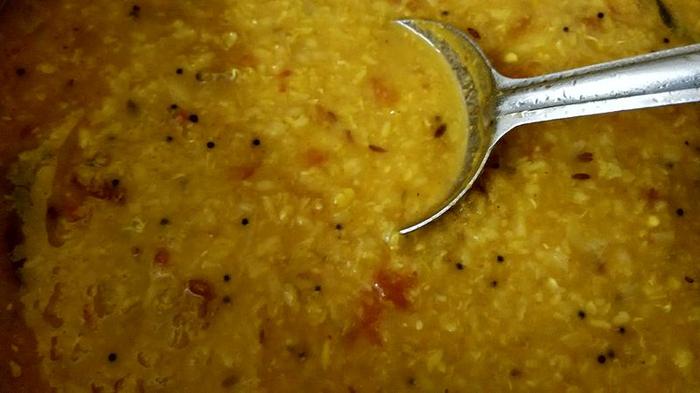 Makar Sankranti, the harvest festival is celebrated for four days. In some regions, the festival is celebrated for two days, and in some areas, it is celebrated for three days.
It is celebrated with different names across the country. The festival celebrations start today in many regions across the country.
Khichdi is one of the popular recipes made with rice and lentils during Makar Sankranti. Moong Dal khichdi is one of them.
Moong dal is easily digestible. It is rich in proteins and many other essential vitamins, like C, E, and K, and minerals like potassium, iron etc. It is low in carbohydrates; that's why many people prefer to add it to their diet.
Here are the health benefits of moong dal:
Moong dal is loaded with many nutrients like magnesium, iron, copper, folate, vitamin B6 etc. So, it is considered a healthy food. The dietary fibre in this dal helps lower blood cholesterol levels.
As it is low in carbs, it helps in weight loss, which is why it is the best choice for people who want to manage their weight. Besides, moong dal improves the functioning of the cholecystokinin hormone, which makes you feel full after consumption. In addition, it also helps improve metabolism. Thus, it aids in weight loss.
The potassium content in moong dal helps regulate blood pressure levels and irregular heartbeat. Thus, it can protect you from cardiovascular diseases.
It has a low glycemic index. Hence, it is an ideal food for diabetics. The anti-inflammatory properties help prevent inflammatory diseases. It promotes gut health and prevents constipation.
Moong dal is rich in iron which helps prevent anaemia. It also improves blood circulation in the body.
The folic acid content in this dal helps improve the function of the brain.
Many people eat moong dal sprouts. They are rich in numerous essential nutrients, enzymes, and amino acids.
Image Credit: Thamizhpparithi Maari, CC BY-SA 4.0, via Wikimedia Commons
Image Reference: https://commons.wikimedia.org/wiki/File:An_Aesthetic_Green_Gram_Sambar.jpg
What's new at WeRIndia.com