Facts common for most women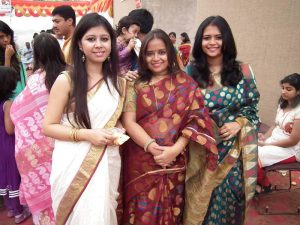 Women tend to have habits and behaviors which might seem different and crazy to men. The smiles and frowns of women are always tough for a man to recognize and understand. Here are some most common and possessed facts about women that almost all women agree to. These simple and fun facts are relatable to almost all women.
Open mouth makeup
Whenever girls apply kajal, they tend to open their mouths. If they attempt to shut up, the mascara gets messed up.
Glasses
One of the common mistakes that girls tend to do is search for their sunglasses everywhere when they are right on their heads. This happens to many women.
Shampoos
Women know the importance of having two or more different shampoos in the bathroom. For each women, there are different reasons as of to why they have more products than they use.
Bigger and better comparison
Most women tend to feel insecure about their breast size. It is a cycle of comparison between big and small breasted women.
Secrets
The saying that "women can't keep a secret" didn't come from nowhere. Most women love to rant and in fact there is statement that the average length of time a woman can keep a secret is for 47 hours and 15 minutes.
Chattering
Women love to talk. Most women do so without realizing. Research has shown that women speak around 20,000 words in a day which is around 13,000 words more than men.
Image Reference: Boldsky
Recent Posts

Not only will people in Maharashtra pay the

Ekta Bhyan has participated in the 2018 World

The SCSS can be opened in any bank
What's new at WeRIndia.com