Things to know before starting an export business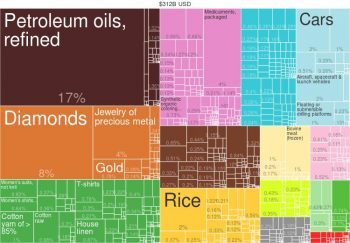 This is a good time for those who want to start an export business as the government is encouraging exports. Besides, many people moved to their native places and some of them lost their jobs.
In this context, some people want to start their own business. If they sustain locally, they can expand it globally as well.
However, before starting an export business, you have to know certain things. Also, you need certain certificates.
Select the type or structure of the business entity. You can start it as a Sole Proprietor or form a Partnership firm, an LLP, A Private Limited Company or A Public Limited Company.
After registering the business entity, apply for a PAN card. Every registered firm should have to take a PAN card. However, for a sole proprietorship, there is no need to take additional PAN for the business. The proprietor's PAN card can be used.
Open a current account in a bank. You need a current account to transact with vendors and customers for your export business. You need to submit prescribed documents to open a current account and they vary based on the type of business entity.
You need an Importer -Exporter Code (IEC) for your import and export business. It is a 10-digit number. You need to submit support documents prescribed along with your application. File them with the Director General of Foreign Trade.
You have to get Registration Cum Membership Certificate (RCMC). It is a membership certificate issued for five years. Export Promotional Councils (EPCs) or Commodity Boards of India issue this certificate based on your business. For instance, if you are a tea exporter, you need to approach the Tea Board. This certificate is proof for your business that it has been registered with the specific board. It is useful for you to get benefit or concession like duty credit scrips (DCS) under the Foreign Trade Policy.
Get covered through Export Credit Guarantee Corporation of India Limited (ECGC). ECGC is a central government undertaking body. It provides credit guarantee to the exporters on the default of payments by the buyers. It ensures export payment.
Image Credit: Harvard Atlas of Economic Complexity / CC BY-SA 3.0
Source: http://atlas.cid.harvard.edu/explore/tree_map/import/ind/all/show/2014/
Image Reference: https://commons.wikimedia.org/wiki/File:2014_India_Products_Export_Treemap.png  
What's new at WeRIndia.com