Get PAN card easily with Aadhaar Card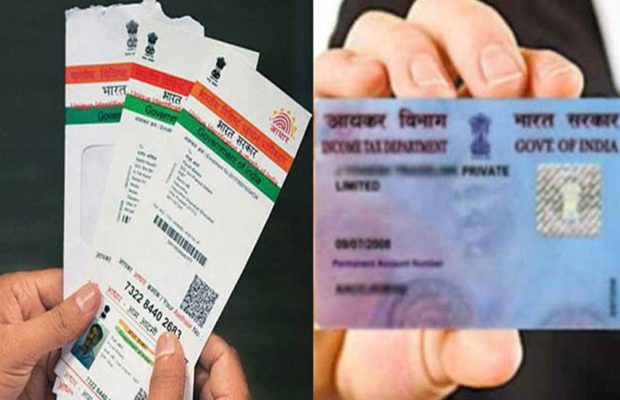 It is a cumbersome process to get a PAN card. Applicants will have to complete a 2-page application form and send it by post. Then they will have to wait for a few more days to get their card.
Now, it is very simple to get a PAN card if you have an Aadhaar card. With the new facility launched by the income tax department, you need not wait for several days to get your PAN card.
Taxpayers can get an instant PAN card online with free of cost. You just need to enter your Aadhaar number in the instant e-PAN card application. After that, you will receive an OTP on the linked mobile phone number to complete the e-KYC process.
The e-PAN card serves as a physical PAN card. However, if you want a physical copy, you can order for a reprint of your card by paying ₹50.
The entire process is now made easy and done paperless. You need not upload any documents on to the portal.
Just visit the income tax department's e-filing portal and click on 'Instant PAN through Aadhaar' under 'Quick Links' that appears on the left side.
Then click on 'Get New PAN' and enter your Aadhaar number and captcha code. You will receive an OTP on your linked mobile.
Enter the OTP to validate Aadhaar details. After the completion of e-KYC data, you will be allotted an instant e-PAN.
The entire process will be finished within 10 to 15 minutes. You can download your PAN in PDF by submitting your Aadhaar number at 'Check Status/Download PAN'.
If you have registered your email with Aadhaar database, then you will receive your PAN in PDF on your mail.
To avail this facility, you should not have been allotted a PAN card in the past. Your mobile number must be linked to an Aadhaar number and your Aadhaar card should comprise of the complete date of birth, i.e. in DD-MM-YYYY format. Minors are not eligible to avail the instant e-PAN card facility.
Image Credit: BMN Network / CC BY 2.0
Image Reference: https://www.flickr.com/photos/152975694@N02/35594060793
What's new at WeRIndia.com