Do you have to pay 2% extra on card payment?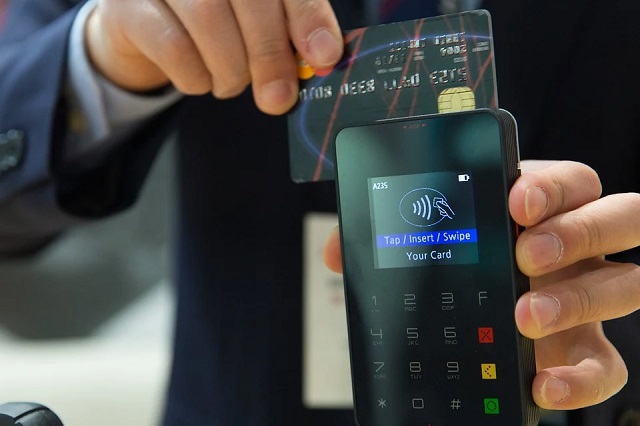 Generally, shop keepers tell their customers that they need to pay 2 per cent extra when making payment with cards. Most of the customers are not aware that they do not need to pay such fees, so they pay the extra money.
Do, you know that there is no need to pay extra amount on card payment? It is the duty of the shop keepers who establish POS (Point of Sale) counters to pay 1 or 2 per cent to the banks.
RBI notification clearly states that extra payment that is charged by shop keepers on the purchase of goods and services through cards is not permissible according to the mutual agreement between merchants and bank.
As per the report of RBI, no merchant shall not charge extra amount on card payment except some public enterprises like Railways, petrol pumps that are permitted to add transaction charges.
The POS machines provided at merchants facilitate their business growth by attracting more customers. Hence, the merchants at the time of establishing these machines agree to pay to the banks a certain amount. The agreement clearly states that they should not levy these charges on their customers.
But, after installing POS, these merchants are violating their agreements with banks and charge extra amount from their customers. Some customers hesitate to use card especially for expensive items like laptops, jewelry etc. Even merchants prefer cash rather than using the POS. This is why the 'unaccounted money' gathers as black money and why many Indians are suffering with the present cash crisis. Indian government want to improve the use of virtual payments but these merchants are discouraging their customers by insisting on extra fees on card payment.
In order to encourage plastic currency and reduce the use of cash transactions in the country, the Union Cabinet in February this year proposed several measures including withdrawal of surcharge or service charge levied by several government organizations.
Now that there is a cash crunch in the country and most of the citizens are using their cards for their daily uses, if you happen to meet any merchant that asks for extra payment on your card, do not accept it stating that you are well aware of RBI notifications and you are going to complain against them. You can lodge your complaint with the nodal officer and merchant services of the bank which set up the POS with the merchant.
Image Credit: AhmadArdity (Free for commercial use)
Image Reference: https://pixabay.com/fr/photos/carte-de-cr%C3%A9dit-paiement-de-cr%C3%A9dit-1730085/
Recent Posts

Pay your loans, credit card bills, and other

PotHoleRaja developed GridMats technology and patented it.

To help farmers improve the shelf-life of their
What's new at WeRIndia.com