Tips To Be A Team Leader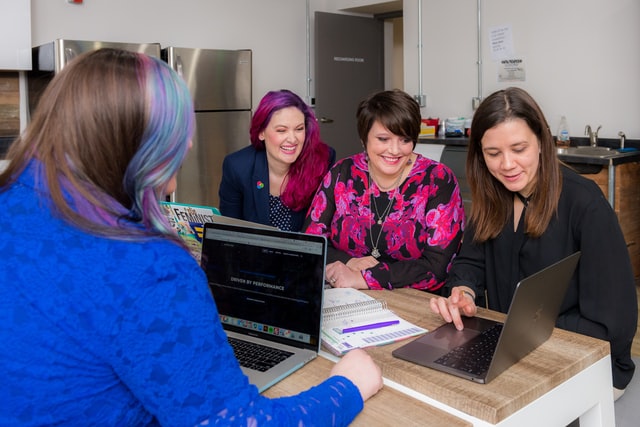 Become a team leader can be your first experience in management which looks simple & easy but it is not. Main motive of management is not just to manage people or office/company, actually it is to motivate the people, to encourage the people. Inspire and motivate teamwork for achieving goals.
In leadership, you will have many authorities but you need to find out the best way to use these powers. A person who can observe the things in positive ways can be a leader. Become a team leader is not an easy task you should be prepare to take the responsibility of every member of team.
You will have the power to take decision but you should include team decision, you should have patience to listen the whole team. You must know the qualities of your team member so that you can decide how to use their quality in best way, who is better in which field? Give honest and sincere praise and appreciation but do not criticize the people, help them to find out the way to do their work in best way & with best result.
Only a team leader can tell about their team member & their qualities. The ability to lead effectively is based on several key skills.
Below are few points a team leader must have:
Communication
Good Communication skills required at every level. Being able to clearly and succinctly describe what you want done is extremely important. If a team leader enable to explain the thing he want to explain, he won't all be working towards the same goal. Good leaders tend to be extremely good listeners. Listen to team members feedback.
Confidence
A self-confident team leader reassures team members of his authority within the organization. The most important thing is not to panic. Ups-Down stages can come in the business but keep the confidence level up, and assure everyone that setbacks are natural and the important thing is to focus on the larger goal and keep the team feeling the same. Team member will take cues from team leader, so if team leader exudes a level of calm damage control, team will pick up on that feeling. The key objective is to keep everyone working and moving ahead towards the goal. A confident leader is secure in the decisions he makes that affect his team.
Organization
Organizational skills help team leader to make plan, strategies for whole team to achieve the goal. Organized team leaders put systems in place that maintain order and guide team members toward meeting company goals and objectives.
Integrity
For team leader, it's important that team member should have trust on him. Great leaders take the right risks at the right time and team can only work with that risk if they have trust on their team leader. Leaders who possess integrity gain the trust of team members because he does what he says he will do and treats others the same way he wants to be treated.
Creativity
Sometimes critical situations can come where leader creativity will prove to be vital. It is during these situations team will look to leader for guidance and he may be forced to make a quick decision. As a leader, it's important to learn to choose which of two bad choices is the best option. Don't immediately choose the first or easiest possibility; sometimes it's best to give these issues some thought, and even turn to team for guidance.
Positive attitude
Leader should not be so rude. Sometimes leader can be strict but not every time. Keep the office mood a fine balance between productivity and playfulness. keep the team motivated towards the continued success of the company, and keep the energy levels up.
Some more skills a team leader should have like: Negotiation, Commitment, Respectful, ability to approach, encourage and support independent thinking.  There are opportunities to learn leadership skills all around us; take advantage of these skills to improve the career and leadership prospects.
Photo by Kylie Haulk on Unsplash (Free for commercial use)
Image Reference: https://unsplash.com/photos/ISUdOA3kdAk
Recent Posts

Most businesses operate as part of a long

Netflix's Take Ten short film contest is a

The Statue of Equality is located in Muchintal,
What's new at WeRIndia.com