Prepare Yourself for Work from Home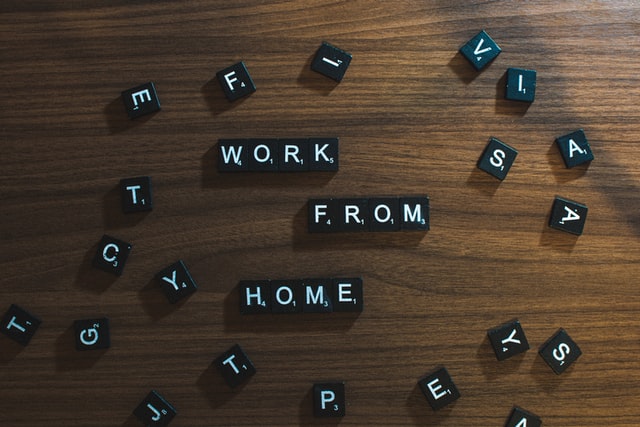 Work from home is little bit risky because in office you will get a peace and working environment, you will work with team, you can easily communicate with them, at home you should handle each and everything alone, but if due to some personal problems or any other problems you require to work from home, before sending the request to your boss or manager make some things clear in your mind.
If you do not have any policies for work from home, there will be one more challenge to get permission for work from home.
Your goal is to be even more productive than you would have been if you were in the office.
Build your case, your goal is not to convince your employer that you will be happier if you work from home. Instead, put your employer's interests first, show your boss that you will be more productive and will deliver all the work on time with good quality.
Here are few things you must know before starting work from home:
Ask yourself
Working from home sounds ideal, but it is not for everyone. Be Sure You Can Work from Home. Some people crave the structure of an office environment, and if so, self-management can prove difficult.
Before breaching the subject with your boss, you want to decide if the option is really a good one for you personally.
Although you can always switch back into the office, a poor experience with an at-home employee can cause your boss to hesitate before giving others the same option.
Additionally, not all jobs are suited for remote work, so you should take your specific role into consideration.
Before considering your argument, ask yourself the following questions:
Are you capable of performing all your duties from outside of the office?
Would you have all the equipment you need in your home office?
Can your company accommodate employees who work from home?
Do you have a strong track record of reliability and high work ethic?
Is your job one that can be effectively be done from home?
How many days per week working from home would satisfy you?
Are you sure that you have the self-discipline necessary to work from home?
Are you trying to climb the ladder of success in your career?
Get Your Work from Home Facts Together
Find out if your company already has a work from home program in place.
Human resources are a good place to find this out.
If people are already working from home in your company, find out how you can contact them, see if they can offer you some tips on how best to approach the idea and see if they'll share what worked for them. I
f there are no policies for work from home, you need to be armed with hard data and you need to be able to convince your employer that working from home is not only in your best interest, more importantly, it's in their best interest too.
Compile facts about you and your position. What can you say to prove that you are trustworthy and reliable and that you have the self-discipline to work independently.
Is there any information on your past performance reviews that might back you up?
How will working from home impact others on your team, and what can you do to prevent problems?
Be Ready to Challenge Some Rules
If the rules or the customs at your employer discourage working from home, be prepared to challenges the rules but do so strategically.
Let's assume you've taken some unscheduled time off and shown that you can be more effective from home.
Couple that with a survey of the policies of others in your field.
Has your team lost out on a good hire because he or she wanted more flexibility?
Point out that recruiting and retention might benefit from a relaxed policy.
 Be Technologically Equipped
Beyond a reliable and speedy internet connection, you'll want strong collaboration tools that will let you hear, see and share effectively.
Videoconferencing and content-sharing technologies are critical to being productive.
Document Everything
When you succeed in working out an agreement to work from home, even some of the time, ensure that you've got it down on paper–or at least electrons.
An email trail might suffice, for example. Doing so ensures you've understood correctly just how often you can work out of the office, and it also creates a policy.
The last thing you want to have to do is renegotiate the whole thing from scratch, for example, if your boss gets promoted or is replaced.
Stay Connected with your Co-workers
When employees work from home, the biggest thing they miss is the conversation and commentary that occur after the meeting.
Make sure to use your cell phone, instant messaging or audio or video calls to check in.
To avoid being forgotten by not being "seen," consistently communicate about progress, ideas, insights and what you're thinking, but make sure it's relevant.
Commit to Work Tasks During your Working Hours
For some people, keeping focused on their job while working remotely can be difficult, especially at first. When you're on the clock, ignore other work.
Working from home does not mean to work whole day or make yourself available 24*7.
Fix schedule for working hours at home and be strict on that. Arrange the things you require like internet connection, comfortable chair, peaceful environment.
Photo by Nelly Antoniadou on Unsplash (Free for commercial use)
Image Reference: https://unsplash.com/photos/9X1P46Y2KJo
Recent Posts

Prediabetes does not have clear symptoms.

Unclaimed deposits with both public and private banks

Meenakshi Walke was a homemaker. But now, she
What's new at WeRIndia.com