Interview Questions for Call Centre Job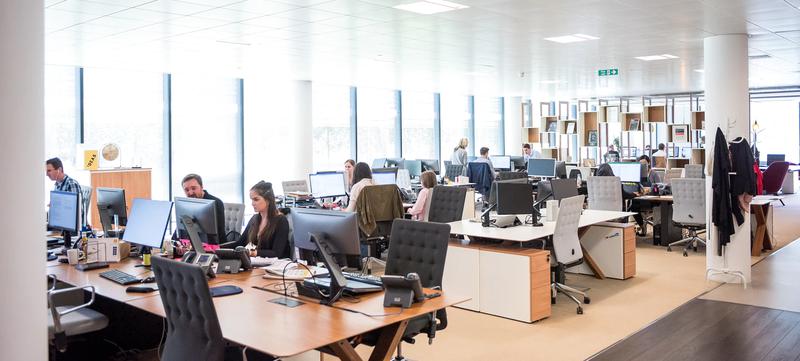 Call centre jobs are oriented to sales and customer service. As a call centre employee, you must be able to do business with people over the phone.
Communicating clearly and effectively is one of the foremost perquisites of this job.
A call centre job is one kind of a BPO (Business Process Outsourcing) job wherein companies outsource the call-based service operations to a call centre.
The work can be outsourced to a call centre within the country or overseas.
Call centre jobs are in great demand because they pay well, they don't require any specific qualifications, and the industry is a fast-growing one with opportunities for career growth.
Call centre knowledge requirements will vary depending on the company, product and scope of the job.
However typical knowledge requirements for call centre work include:
typing/keyboard
basic computer and call centre technology knowledge
knowledge of relevant software applications
numeric, oral and written language applications
administrative procedures and information processing
customer relationship principles and practices
When interviewing for a call centre job, you will be asked some questions that are specifically tailored to a call centre job.
Here are some typical call centre interview questions you should be ready to answer:
What do you know about a call centre job? 
Provide an overview of a call centre to the interviewer. A call centre job is a BPO industry job that is oriented towards customer service over the phone.
Here, you could also talk about the two kinds of call centres- inbound and outbound.
Depending on whether this is an inbound or outbound call centre, you could talk more about the sales, telemarketing or customer service operations.
What is call centre job for you?
This question is asked by interviewer to know what type of job you are applying for.
So, based on your answer they will decide what role or position they will assign to you like if you say that call centre is about dealing with customer problems they will put you as customer associate but if your answer is that a call centre is a new business zone, where youngsters are employed in numbers and get an opportunity to make their career, they might put you in another department.
Why do you want to work at a call centre?
There are many better jobs available in the market, and recruiters may sometimes think that you are overqualified for a call centre job.
In such a situation, you must highlight the key advantages of taking up a call centre job. Like; a call centre job enhances one's communication skills, language skills and, hence, personality skills.
Moreover, the BPO industry is a rapidly growing one. The salary and lifestyle provided by a call centre job is a cove table one and, if you enjoy talking to people over the phone and have the skills required for such a job, it is perhaps the best one there is for you.
What are some of your skills that will make you a good hire?
A call centre job requires you to have at least two kinds of skills: communication skills and basic computer skills (typing skills, basic Internet skills).
You should be able to communicate with others (especially over the phone) clearly, confidently and effectively.
Your command over at least one language (English or Hindi) should be good. Additionally, you should be familiar with basic computer software and the Internet.
Make sure to highlight these skills when answering this question. If you are applying for a sales job, then you must also be able to demonstrate your sales skills to the recruiters.
Why should we hire you for our company?
You should be preparing to answer this question in every interview but do not give the same answer everywhere.
Apart from emphasizing the skills that make you  good hire for a call centre, talk more specifically about how you can benefit the company.
The one way to do that is to do some research about the company, its goal, its clients and its key issues before the interview.
This will allow you to present the interviewers with certain innovative ideas or strategies on how you will work to benefit the company and meet its goals.
What will you do if customer abuses you on the phone?
In call centre it is very important to have patience. You can answer like; I will do is to stay calm and listen to the customer's problem, and try to figure it out what made him/her annoyed.
The next thing I will do is to ask politely to customer to calm down, and then assure him/her to solve their problem. Then keep check on certain thing that creates problem to the customer and never let it repeat it again.
Are you comfortable working night shifts?
Quite often, call centres operate at night-time, depending on the country from the where the work has been outsourced. Therefore, to open your chances of being hired by a call centre, you must be open to working night shifts.
Prepare yourself for these questions and make your interview successful. Study and research about call centre, about company where you are applying for the job.
Photo by Arlington Research on Unsplash (Free for commercial use)
Image Reference: https://unsplash.com/photos/kN_kViDchA0
Recent Posts

There are certain rules and customs duties for

Vitamin B12 is commonly found in meat, fish

These IIT students designed a water purifier that
What's new at WeRIndia.com