Story of a struggling boxer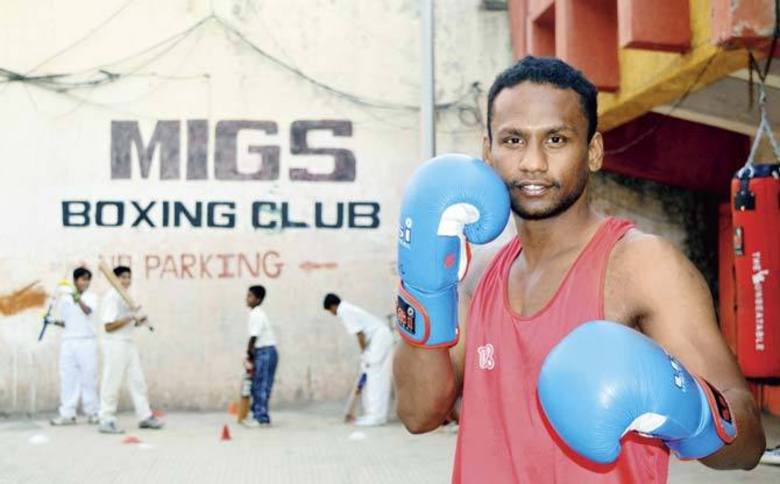 Meet Mrunal Bhosale, a boxer who developed his passion at a young age of just 12. Mrunal has a national level medal in boxing. However, if you are expecting that he is living the life of a super star, then you are wrong. Despite his talent, he is still struggling to make ends meet.
From the moment he discovered his passion at 12, he did not give up on it. He spent all his life on it. However, it seems that fortune is not favoring him much. He said that he is not sure how long he can continue his boxing and that if things don't change, he may have to abandon the passion that is dearest to him.
The economically poor conditions of his life came in between for Bhosale. His father used to work in a hardware workshop and his mother was a home maker. Taking up this sport was not an easy task to him.
Despite, his conditions, he kept his dream going and joined a local boxing academy. His passion increased but life pushed him back again after he met with an accident that tied him down to bed. After the setback he was even more determined to reach his target. He won the Bronze medal at the National championship in the 64kg category in January this year. He is still waiting for the right opportunity to get to be a world champion. He needs funds in order to travel to various competitions and to keep up his talent. You can support him by going to this link https://milaap.org/campaigns/mrunal-bhosale?utm_source=thebetterindia&utm_medium=tbiarticle&utm_term=mrunal&utm_content=mrunal&utm_campaign=mrunal or with his phone number 09765602537
Image Reference: Thebetterindia
What's new at WeRIndia.com