Saket Modi-Indian Ambassador of Cyber Security in Education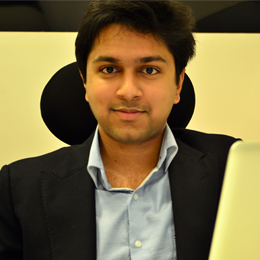 Saket Modi is the co-founder and CEO of Lucideus Tech, an online cyber security company. He is one of the youngest entrepreneurs in India who established the company at the age of 21 years. He was born in Kolkata and began programming at the age of 14 years. In his school days, he found chemistry tough and to clear the board exam in this subject, he hacked the school computer to steal the question paper. Even though he succeeded in his attempt, due to guilt, he confessed this to his teacher who kindly allowed him to take the exam rather than giving punishment. This incident changed his mind set and Saket decided to use his skills for good.
Later, he turned to an ethical hacker and gave seminars and workshops on ethical hacking and cyber forensics across India. His workshops are popular. More than 5000 students are trained by Saket on cyber security. He established Lucideus Tech in New Delhi which helped many Indian government website and several multinational companies. Saket Modi was awarded the title of "Indian Ambassador of Cyber Security in Education" by the Chairman of All India Council for Technical Education at the National Education Awards 2013.
What's new at WeRIndia.com