Poor man to millionaire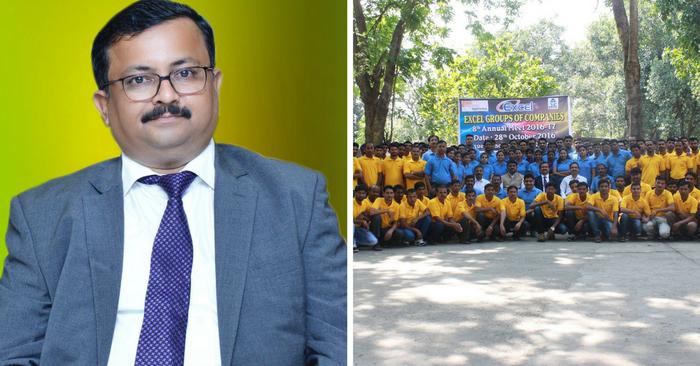 Meet Nitin Godse, the humble man who achieved a lot. He is the founder and CEO of Excel Gas & Equipment, a company with more than ₹25 crore turnover, but he is the definition of humility.
Nitin hails from Maharashtra's Ahmednagar district from a family of farmers. His origin is humble as his father earned small change to make ends meet. Farming and selling vegetables were their activities.
Even from a young age, he was forced into this living because of his poor family situation. Even when he was taking care of that vegetable business, his entrepreneurship was bursting.
He was interested in entrepreneurship. He pursued education leaving his family's farming and went to corporate jobs. After few years, he completed an MBA course from University of Pune.
At that time, he also sustained himself with several small businesses.
It was also a vegetable business that propelled Nitin's entrepreneurship. He procured vegetables and branded them in cleaned and cut varieties.
However, it did not go well and he lost the business to his investment partners.
It was on 1999, that he started Excel Gas & Equipments was born.
Excel Gas & Equipments deal with turnkey solution in high-standard gas installations and distribution systems.
Due to him being a first generation entrepreneur, he faced many challenges because of lack of money and resources.
Nitin did it all on trial and error. He did not let any challenges or failures stop him.
He says that he maintained a 'Never say die' attitude to get past the financial losses in the beginning. He says that he never let his mistakes bring him down.
His determination made Excel Gas & Equipments a leading player in the field of high purity gas and chemical distribution today.
Nitin says he is aiming for a turnover of ₹600 crore in the next 12 years.
Image Reference: TheBetterIndia
What's new at WeRIndia.com