Meet Medicine Baba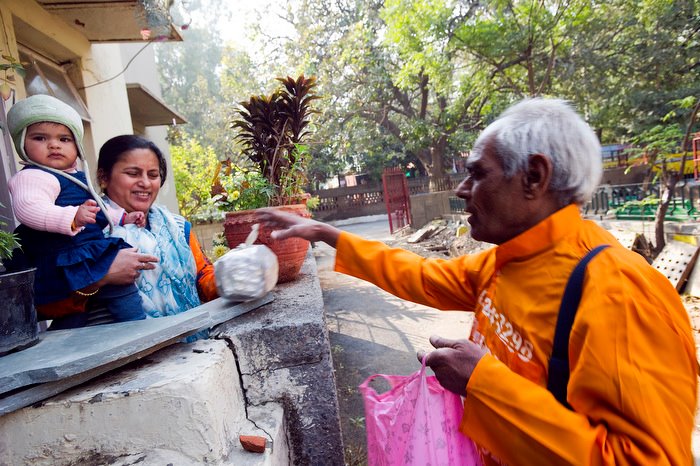 Omkarnath Sharma, AKA called Medicine Baba, is a retired blood bank technician on a really tough mission. He wants to start a free medicine bank for the poor and destitute. As part of this, he walks round the streets of Delhi, going from one door to another. He collects medicines from the upper- and middle-class homes within the city.
The motto of Medicine Baba is that people should give leftover medicine to others instead of discarding. He uses this motto at the doors of the people of Delhi. He says that many people don't even usually know that they have an abundance of unused medicines lying around in their homes.
He was on this mission since 2008. It all started when he saw an under-construction Delhi metro bridge in Laxmi Nagar which was collapsed. He found that several people were injured because of the lack of adequate medical aid.
He found that the nearest hospital turned away patients because it lacked the specified medicines. Many of the injured people had to rush to other places desperately to get the correct treatment. Omkarnath was appalled.
He observed that there were people with no medicines within the hospitals for those who were dying and on the opposite there have been giant quantities of usable medicines being discarded by households a day. Hence he started this mission.
Image Reference: Thebtterindia
What's new at WeRIndia.com