Meet 88-year-old woman entrepreneur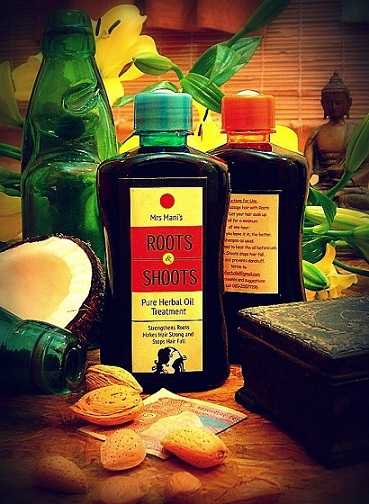 If you have passion and perseverance, you can do wonders. This Karnataka woman has proved it. By starting her entrepreneurial journey at the age of 88 years, she became a role model to many young entrepreneurs.
Nagamani from Bengaluru is fondly called Mani aunty. She launched a herbal hair oil brand at 88 years. The oil is made using a 150-years-old recipe, which helps control hair fall.
Nowadays, hair fall is one of the most common conditions that many people experience. Nagamani also experienced extreme hair fall when she was young. She worried a lot and sought remedies.
Then one of her friends shared an age-old hair oil formula. The ingredients used in the hair oil are rare and not available easily in the market.
But, to control her hair fall, Nagamani kept on searching and found them. She then prepared the hair oil and applied it to her hair. It worked wonderfully.
Since then, she started making hair oil and used to give it to her friends and relatives experiencing hair fall. Many of them liked it and suggested turning it into a business opportunity. However, she ignored their words and focussed on taking care of her family.
But after the death of her husband, she was depressed. She then thought of launching the hair oil brand in the market. That's how Roots & Shoots hair oil brand was born.
She prepared hair oil and gave it to a few salon owners asking to try it. She also established some stalls at the exhibition organized by a Trust. She sold many hair oil bottles there.
The ingredients in the hair oil of Roots & Shoots are rare. Nagamani sources them from Himachal Pradesh. The oil making process is difficult.
The hair oil contains coconut and four other oil seeds. All these seeds are hand-pounded by workers and added to the coconut oil. Then, the oil is kept under the sun for six weeks. In this way, the ingredients are absorbed into the oil naturally without the help of heat.
Weather conditions are important for this hair oil. Hence, the hair oil is prepared once a year in the summer season. The oil is stored in bottles. She checks the quality of the hair oil in each bottle before sending them out for sale.
Each 300ml bottle of hair oil is priced at ₹600. The high cost is due to the rare ingredients used in it and the tedious process involved in the preparation of the oil. Around 70 litres are sold during the peak season.
Image Credit: Roots Shoots Facebook page
Image Reference: https://www.facebook.com/RootsShoots/photos/360442280762644
What's new at WeRIndia.com