Traya Health offers root-cause treatment for hair fall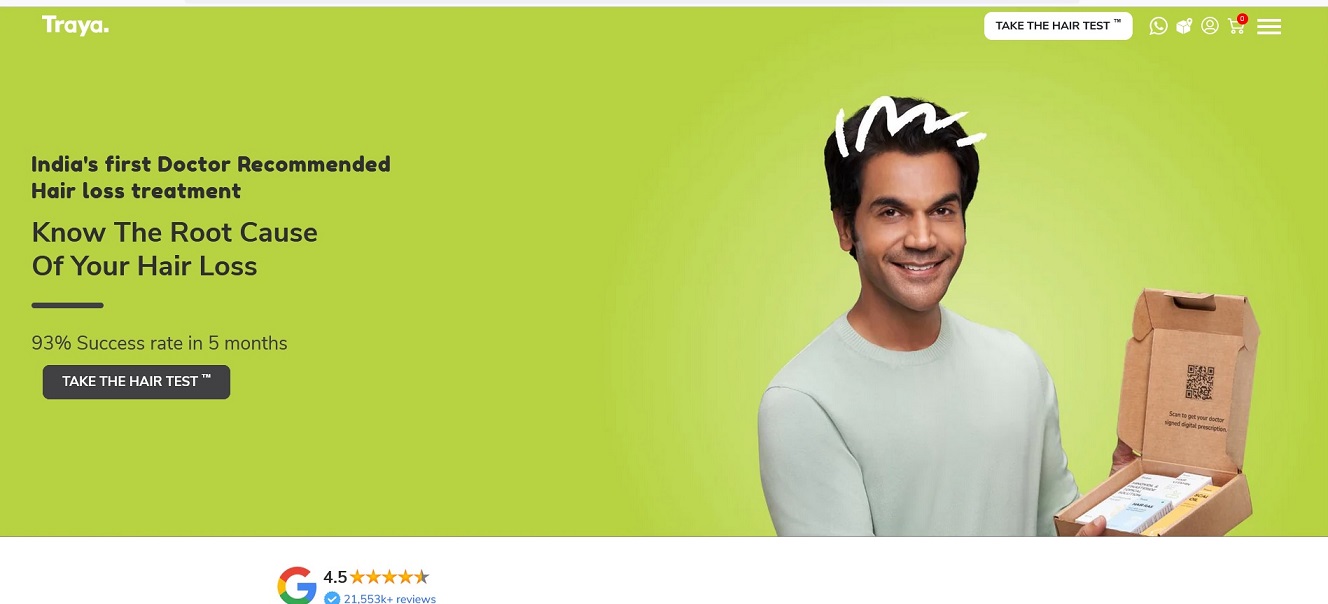 Hair fall is a widespread problem affecting a large section of the population.  Here is a startup that has come up with an innovative solution. It combines Ayurveda with modern technology to address hair loss.
Traya Health, a Gujarat startup, found a unique solution to address hair fall. Saloni Anand founded Traya Health, a brand that uses a holistic approach and combines Ayurveda with modern technology.
The startup offers a holistic approach to hair fall with personalized solutions.
Saloni believes that hair fall affects not only the physical but also the mental well-being of individuals. She knows this from her personal experience. Her husband Altaf had to deal with various health problems like thyroid. It led to severe hair fall.
After trying various treatments without success, the couple turned to Ayurveda. It helped them find a remedy. Also, it motivated them to establish Traya Health, which aims to provide a similar solution to others.
Traya Health offers a detailed consultation with a hair coach, who provides personalized solutions based on an analysis of the individual's hair, lifestyle, and medical history.
These solutions may include dietary recommendations, hair care products, and supplements. The brand's products are natural, and free from harmful chemicals such as sulfates and parabens.
In addition, they are made with modern technology, such as AI-powered analysis of hair samples to create personalized supplements.
Saloni's efforts have paid off, and Traya Health has seen remarkable success. So far, it has served more than 2 lakh customers.
Traya Health has gained popularity, boasting an impressive customer retention rate of 80%. The couple plans to expand the brand's reach and introduce more personalized health solutions in the future.
In this way, Traya Health's holistic approach combines the ancient wisdom of Ayurveda with modern technology to tackle hair fall.
Through personalized solutions and natural products, Traya Health has gained a reputation for being an effective brand in addressing hair fall.
Image Credit: Traya health Website Screenshot
Image Reference: https://traya.health/
What's new at WeRIndia.com