Man helping thousands of hearing impaired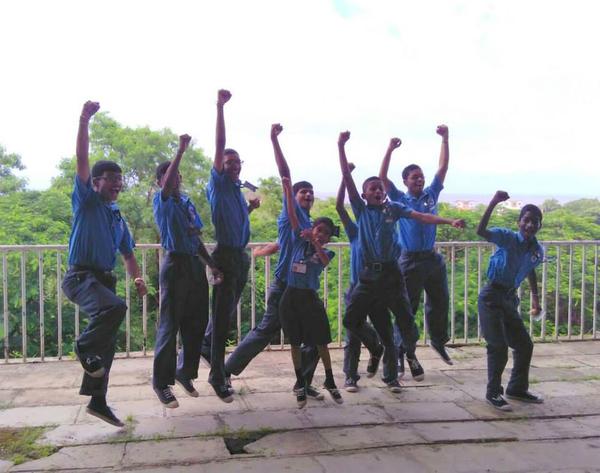 Sumit Singh Gandhi had always enjoyed striking up conversations with people.
Therefore, when he would travel to his summer internship in Jalandhar in small vans full of children with impaired hearing, he was quite distraught at not being able to communicate with the kids around him, since he did not know sign language.
However, Sumit decided to find another way to communicate with these children.
Instead of using sign language, he used his Blackberry to communicate with them, and it worked wonderfully.
An idea came into Sumit's head: if technology helped him communicate with the hearing impaired, why not use technology to help them communicate in general?
Two years later, Sumit founded Sounds of Silence (SOS), an NGO that aims at using technology to help hearing impaired individuals overcome their communication barrier.
The project started in Delhi, which involved connecting old mobile phones with QWERTY keypads. Deaf children could use these to communicate with people who did not know sign language.
However, as the organization grew, so did its curriculum. SOS began to teach hearing impaired children conversational English and proper grammar.
It also began to use new mediums to do it, such as laptops and projectors.
Through SOS, many children with impaired hearing have found communication more comfortable and easier to grasp.
However, in order to help hearing impaired people that are out of school, Sumit founded SOS 2.0. Through SOS 2.0, adults with impaired hearing are taught about SEO, SMS marketing, and more.
This can help them find jobs in the market and make a living.
SOS has already received several awards, including the Helen Keller Award and the 2015 Social Entrepreneur of the Year Award.
In the future, SOS hopes to become a self-sustaining business with a team of over 100 employees, and they want to provide companies with a supportive chat system.
Thanks to SOS, many hearing impaired individuals are able to communicate better, and thus, live better lives.
Image Reference: Thebetterindia
What's new at WeRIndia.com