Kashmiri Student invents device for air pollution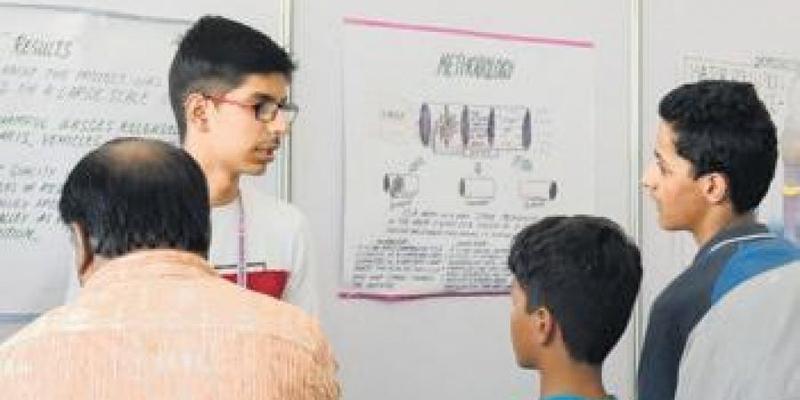 Numair Muzaffar is a student from Burn Hall School in Srinagar. This Kashmiri student who is studying class 9 designed a device to control air pollution.
Recently he visited Bengaluru to exhibit his model at the Children's Science Congress to make Kashmir a smoke-free area.
He said that his concept was based on the principle of 'Clean Air for Everyone' and is cost-effective as it cleans the air at low cost.
His device lowers the carbon emission in the air and removes volatile organic compounds that flow in streams.
His device traps the pollutants that flow in the streams with the help of an activated carbon bed.
Jammu and Kashmir is a cool place and people follow various traditional methods to keep the weather and surroundings warm.
It is quite common in Kashmir to burn firewood to keep stone rooms and Hamams warm.
As a result, the surrounding air is polluted and enters through the chimneys they fit in the homes.
The device of Numair Muzaffar is a cylindrical structure and is equipped with an exhaust fan to prevent the polluted air from chimneys.
This device is a good idea to prevent air pollution in homes. At the same time, Numair wants to control the air pollution of the factories as well since they emit large amounts of carbon emissions.
Thus, it is a revolutionary invention and his mother says that his model would help a lot to control air pollution in the country.
Interestingly, Numair achieved all this through various problems. After the abrogation of Article 370, Kashmiris had faced several problems. They lost communication with other parts of the country and the internet was also shut down for many months. Even schools remain closed. But, Numair succeeded in designing his device against the odds.
Image Reference: Indiatimes
Recent Posts

If you are someone who travels much due

The 5G testbed aims to reduce dependence on

Read the inspiring story of Laxmi Ammal and
What's new at WeRIndia.com