Inspiring journey of a single mother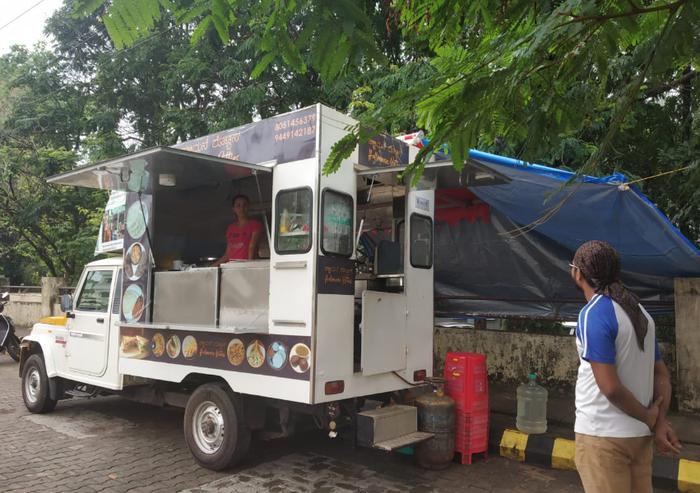 Raising children as a single parent is difficult. But, the story of Shilpa is different. From struggling to feed her child to earning lakhs of rupees with a food truck, this single mother's journey is inspiring.
Halle Mane Rotti is a popular food truck in Mangaluru and Shilpa is the owner of it. But, she did not acquire the present position in a single day.
It took several years. Shilpa's troubles began when her husband went missing in 2009. She had very little savings at that time.
She struggled a lot to get a good job due to lack of education and work experience. In addition to that, she had to raise her son with all these difficulties.
She found it hard to buy enough milk for her son and used to mix water in the milk before giving it to him.
The more tragic part is the taunts she used to receive from her neighbours and distant relatives. Wherever she went for an interview, she used to get taunts and rejections from employers.
All these things made her life worse. Shilpa wanted to take life as a challenge and make her life meaningful.
She explored ways to improve her finances. At that time, she recollected that her mother loved her cooking style.
Then Shilpa decided to test her luck with her culinary skills. As she did not have enough money to hire a food outlet, she decided to buy a second-hand truck using her final savings. She saved ₹1 lakh for her son's education and she bought a truck with that money.
She opened a mobile canteen in 2015 and kept the price lower than that of other restaurants. Her food truck is operated near offices, malls etc.
Her brother also joined her. She earns at least ₹5,000 a day and earns lakhs of rupees per annum.
She saved money for her son's bright future. Her aim is to open a restaurant.
Image Reference: Thebetterindia
What's new at WeRIndia.com