India's female commando trainer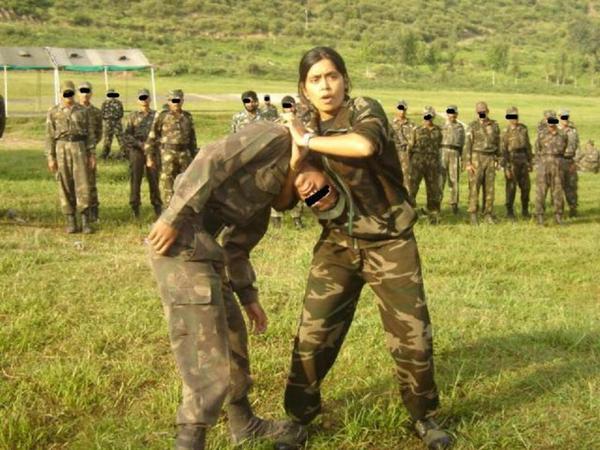 Meet this amazing woman who goes beyond the challenges of what regular women face. Seema Rao's story is one of bravery and dedication. She is India's only female commando trainer. With a 7th-degree black belt in military martial arts, she has been providing commando training to various armed forces for the last 20 years.
Seema, who is an expert in close quarter battle has been providing such extensive training without taking any sort of monetary compensation in return. She is also a woman of many talents. She is a combat shooting instructor, a firefighter, a scuba diver, an HMI medalist in rock climbing, and a Mrs India World pageant finalist.
That is not all, she is one of the only 10 women in the world who is certified in Jeet Kune Do, a unique martial art form created by Bruce Lee in 1960.
Even her father was a freedom fighter named Prof. Ramakant Sinari. He helped in the liberation of Goa from the Portuguese. Seema grew up a very patriotic woman by listening to the stories of India's struggle for independence. Even since her childhood, she wanted to serve her country.
Her dream became a reality when she met her future, Major Deepak Rao, at the age of 16. Major Rao has been a martial artist since the age of 12. He introduced Seema to this.
Major Deepak Rao is Seema's co-pioneer in close quarter battle training. He received the President of India's rank award for his 20 years of contribution to Indian Army.
The couple continued to learn martial arts, shooting, and weapon defense after their marriage. They even pursued an education in medicine. After that, they wanted to use their knowledge to help India. They decided to train soldiers of the Indian armed forces without accepting any compensation in return.
Image Reference: TheBetterIndia
What's new at WeRIndia.com