Things to know about PMKVY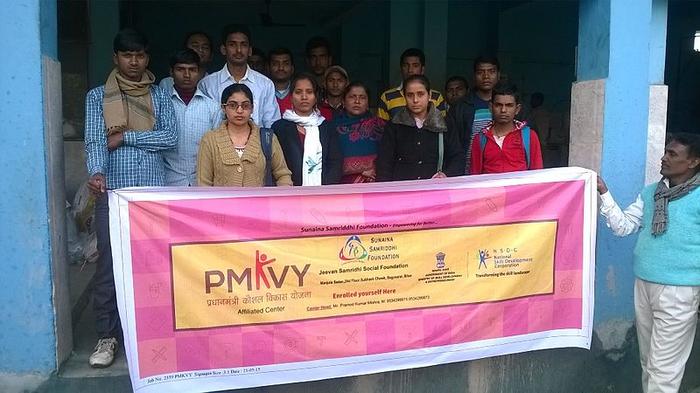 The Pradhan Mantri Kaushal Vikas Yojana (PMKVY) was launched by Prime Minister Narendra Modi in 2015 to promote skills in youth.
The scheme mainly aims to improve the skills of youth in the country so that they can succeed in the competitive world.
Under the scheme, training centres or partners provide training to youth in various fields.
Those who want to become training partners should have the following eligibility criteria:
The recommended area of the training centre is 3,000 sq. ft. However, the minimum area should be 1,500 sq. ft. Though the ideal space prescribed for the project is 3,000 sq. ft., it can be done in the area of 1,500 sq. ft. as well.
Also, the training centre must have all the required infrastructure and equipment to complete a project or job.
Besides, it must be dedicated only to the projects or courses under the PMKVY, but not to any other course.
It should have at least two washrooms, one for girls and another for boys.
The training centre must have a biometric attendance system. All centres must track the attendance of trainees.
There must be authorized trainers. Also, each training centre must have a TOT (training of training) certified trainer for each job.
For every 30 students, there must be a trainer. In other words, the ratio of students and trainers is 30:1.
Training centres will have at least 6 computer systems for conducting non-IT courses. For IT courses, the requirement is 15 computers. They should have an internet connection as well.
Each training centre must participate in Kaushal melas at least once in 3 months. That means each centre must participate in Kaushal melas every 3 months.
Parking facility, power backup, overhead projector in classrooms, RO or water purifier, and first aid kit are required parameters for training centres to get 5-star grading.
Image Credit: SUNAINA SAMRIDDHI FOUNDATION, CC BY-SA 4.0, via Wikimedia Commons
Image Reference: https://commons.wikimedia.org/wiki/File:SUNAINA_SAMRIDDHI_FOUNDATION,_PMKVY_2.0,_PMKVY_2016_-_2020,_NSDC,_Training_Center,_Franchised,_Become_training_Center_,_8.jpg
What's new at WeRIndia.com