Happiness Hostels to prevent student suicides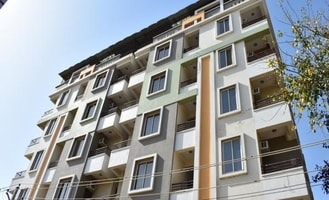 Kota is a major coaching hub in India. Aiming to achieve their big dreams, each year, hundreds of students from all over the country move Kota.
Kota has several coaching centres for IIT aspirants and students who want to join medical colleges.
The students will have to undergo rigorous coaching which involves at least 14 hours of study a day. As a result, students feel the pressure mainly due to two reasons; one is the extensive coaching which is tedious to bear and another is loneliness due to being away from their families which increases their depression.
Though very few can manage this situation, several of them struggle to handle the situation, and at dire times, they take extreme steps like suicide due to the coercion of stress.
According to the statistics of Kota District Administration, student suicides have risen. Since 2013, 77 students have died.
In the wake of these student suicides, a group of IIT alumni are changing city hostels to create a good environment and prevent suicides.
These 'Happiness Hostels' mainly focus on telling students that failing is not the end of the world and there are many people in the world who failed initially but later succeeded.
Thus, these hostels educate students and encourage them to share their feelings to reduce their stress and depression.
The Happiness Hostels offer all the facilities to students including indoor and outdoor games, books, internet, and cultural activities. They even have counselling facilities.
There a social hall in these hostels for students to interact with each other and spend their leisure time.
Two caretakers are employed for each hostel to solve the issues of students and listen to their problems.
A team of doctors is available at the hostel round the clock to meet emergencies.
The food is prepared in hygienic conditions in these hostels with superior quality.
Image Reference: Thebetterindia
What's new at WeRIndia.com