Couple provides healthcare to tribal people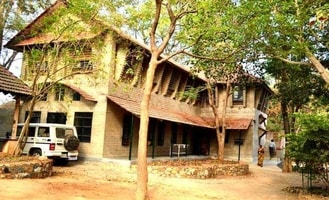 Doctors are believed to be gods by some patients. Though several of them take the money and treat the patients, people admire them for giving life by treating their diseases.
Only some doctors really care about their patients. Here is a couple who has been providing self-less healthcare services to tribal people for more than 25 years.
Regi M George and Lalitha are doctors. They visited Sittilingi in 1992. Located in Dharmapuri district, Tamil Nadu, this remote tribal village was isolated from the rest of the modern world.
The couple visited this remote area as they found in their medical training that even for preventable diseases like diarrhea, people from remote areas traveled several miles.
Then the couple decided to provide help to the people in need and this quest reached them to Sittilingi, one of most remote areas in Tamil Nadu.
Sittilingi has no basic healthcare facilities. The tribal people would have to travel at least 50 kilometers. to reach the nearest hospital.
In the event of surgical needs, they have to travel more than 100 kilometers.
The saddest thing is, infant mortality rate here was recorded to be the highest in the country at 150 per 1,000 babies.
Many pregnant women used to die during childbirth. And one in every five babies used to die in their first year.
As Sittilingi is located in the middle of a forest, buses ran only four times a day. One needs to walk for a long time to reach the bus stand. All this would take several hours even in times of emergency medical needs.
Empathetic to the condition of tribal people, the couple decided to stay there to provide healthcare services to tribal people.
They started their services in a hut. But, with the help of their friends and well-wishers, today the hospital has 35 beds. It is equipped with all the essential things like any other modern hospital. It treats more than one lakh people each year.
Image Reference: Thebetterindia
What's new at WeRIndia.com