CA gives up crores of money to become a monk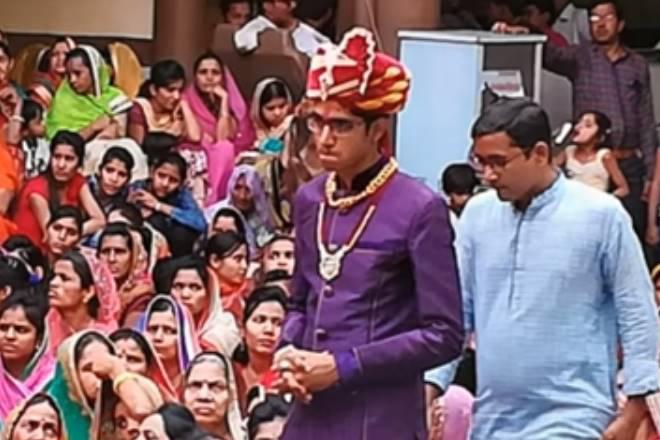 Mokshesh Sheth's family owns JK Corporation. This company has interests in the diamond, metal, and sugar industries. Originally, his family comes from Deesa in northern Gujarat. However, for over 60 years, they have lived in Mumbai.
Their company, JK Corporation, has made a huge fortune. Mokshesh, the eldest of three brothers, was expected to join the family business when he grew up.
He went to Manav Mandir School in Walkeshwar, where he scored 93.38% in Class 10 and 85% in Class 12. Afterward, Mokshesh graduated from HR College in commerce. He became a chartered accountant and joined his family's metal business at Sangli.
However, Mokshesh has recently decided to give up his career in the family business and become a Jain monk. According to his uncle, Girish Sheth, he had first expressed a desire to become a monk eight years ago. Girish also says that Mokshesh has always had spiritual inclinations.
They did convince him to complete his education and see the world first before making his final decision. In January of this year, it was decided that Mokshesh would be allowed to become a monk, with him giving up a family fortune worth crores.
In the entire 200-year-old history of the Sheth family, Mokshesh is the first man to become a Jain monk. However, five women in the family have become Jain sadhvis. Mokshesh says that he was 15 years old when he first thought of becoming a monk. He wanted internal peace that he would not gain from material goods.
Mokshesh also wants happiness for all people, not just happiness for himself. Therefore, he has no problem with giving up his family's rich fortune to become a humble monk. Instead of continuing his career in business and accounting, Mokshesh says that he wants to "audit" the religion as a humble student.
Image Reference: Financialexpress
What's new at WeRIndia.com