12 year old's innovative ways to help society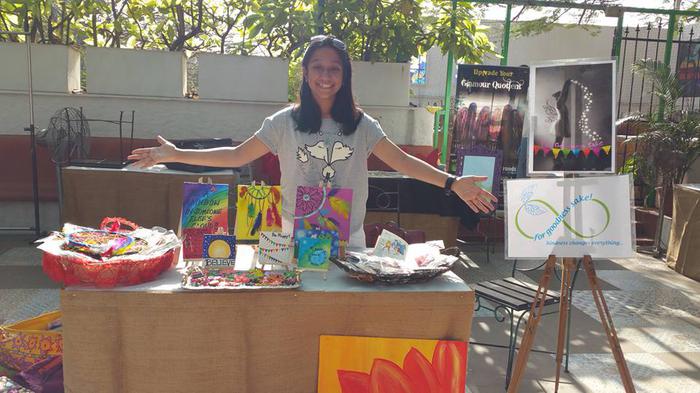 Maanavi Pradhan Singh, a 12 year old girl has been helping those in need since four years. From simple acts of humanity to giving funds to charitable organizations, this young girl has done many innovative and helpful things.
Her desire to help people took action when she was eight. She heard of a 14-year-old boy suffering from brain tumor. He was the son of one of the friends of her mother Manisha. The boy was a Salman Khan fan. The girl and her mother wanted to make short video clip of Salman Khan. Being a journalist, Manisha spoke to some people for help to shoot a video with Salman Khan.
Even though he was very busy with a movie at the time, he shot a video clip for his fan, says Maanavi. Maanavi was inspired by this and from then she wanted to help the society even more.
She started by setting up a lemonade and juice stand along with two of her friends to raise funds. She even put garage sale of toys, books, hair bands, accessories etc to raise funds.
Using the money she earned, she sent stationary products to children in orphanage. Now she makes objects like dream catchers, paintings, and book marks to sell. The money she raises goes to various funds and charities.
Her recent work includes organizing a garage sale to raise money for a school for children with hearing impairments. Now she is trying to raise funds to start a small library for the kids at Kanya Patshala, a school for girls.
Maanavi says that her mother and her friends help her with in her work. Her parents help her get funds for the raw material.
Like other 12 year olds, Maanavi is also not sure what she becomes when she grows up but says that she will continue her part in helping the society.
Image Reference: TheBetterIndia
What's new at WeRIndia.com