Wishup plays the role of personal assistant and concierge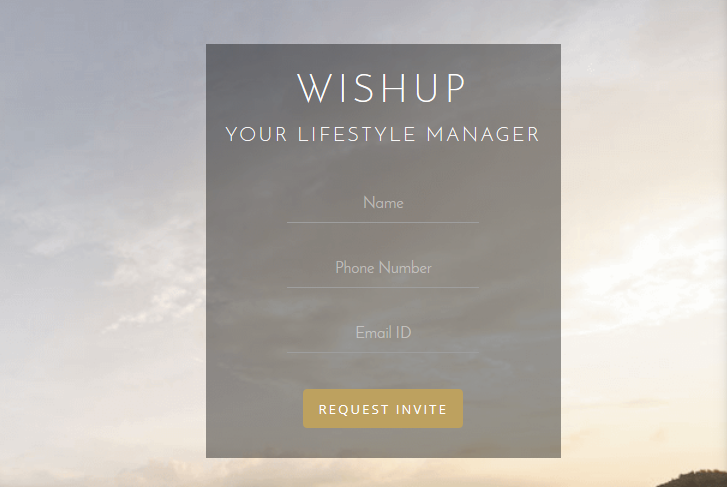 Wishup is a new startup that offers the services of personal assistant and concierge. It takes care of your vital as well as luxury needs.
Wishup is a Delhi-based startup. It integrated human support with innovative technology to reach their client expectations. The company developed an app with which you can connect with their dedicated team. Their team is constantly striving to meet the client's needs and desires.
Many people have no enough time in these days to fulfill all their personal responsibilities due to their jobs and life style. But, time does not stop for anybody and some things especially like hospital needs and other emergency needs should be done on time.
Understanding the times consciousness of their clients, Wishup offers all the services to them.
Their personal assistant services range from setting appointments, make purchases, plan events, coordinate travel plans, manage scheduling and calendaring etc. So, whether it is an appointment with your hair stylist or with your regular doctor or a new one, you can contact them.
They buy gifts for friends or family members on your behalf and send them. They purchase groceries for you and deliver them to your home. They can do shopping and buy anything like TV or vehicle by comparing with various shops.
They can also plan for your flight for your travel and help research new restaurants. They can schedule an upcoming trip.
Under personal concierge services, they assure many things. Whether it is personal paper work or conducting a private party with your relatives, they can help.
They also can send invitations to guests for a corporate get-together.
It can be concluded in a single word that Wishup can meet all your personal and business needs.
It assures the turnaround time of 15 minutes. So, next time if you have no time but you have to finish certain tasks, you can use the services of Wishup.
Image Reference: Wishup
Recent Posts

Pay your loans, credit card bills, and other

PotHoleRaja developed GridMats technology and patented it.

To help farmers improve the shelf-life of their
What's new at WeRIndia.com