Water App ensures quality water delivery to homes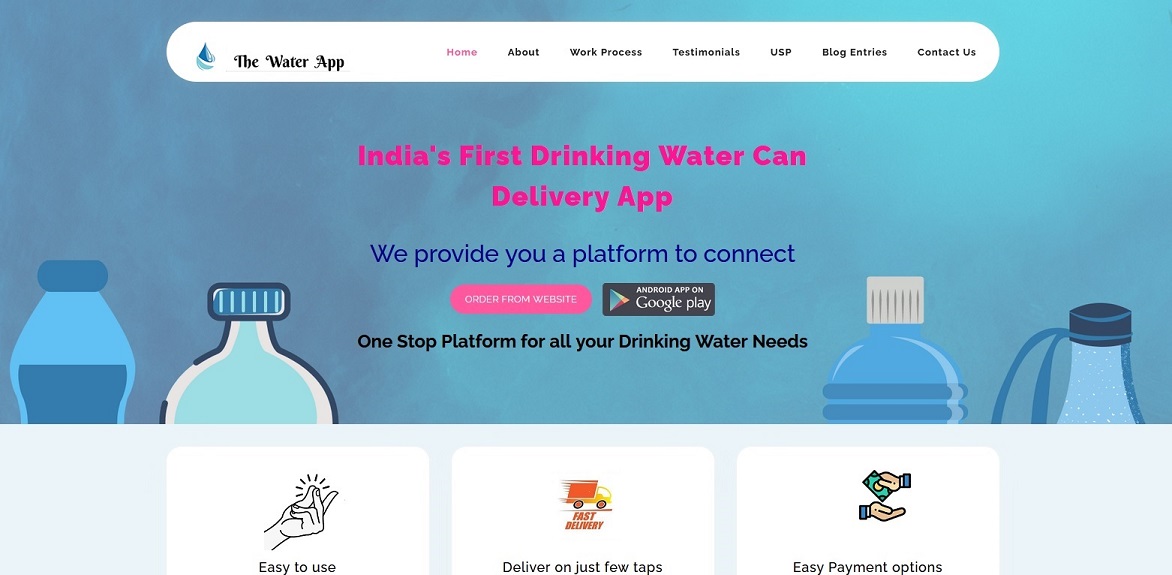 Due to increasing water pollution and contamination in underground water, many people buy mineral water or RO (Reverse Osmosis) purified water from outside. As a result, they depend upon water selling vendors. However, these vendors may not deliver water on time every time.
At such times, consumers have to face water shortage issues. Besides, if they know the exact time of the delivery, they can make alternate arrangements if needed.
Despite having several vendors in water selling, the sector is unregulated due to lack of tech platforms. Hence, it is difficult for consumers to track water vendors.
To help solve these issues, a duo from Hyderabad launched Water App, a SaaS platform. Launching of Water App came out due to their personal experiences.
Satish Kumar Mohapatra and R Nikhil Kumar faced troubles in getting quality drinking water when they had to stay away from their homes for their work. Hence they launched Water App, a mobile application.
Water App enables users to connect to their vendors who deliver water in cans, jars, and bottles. There is also another app for vendors to list their product on the platform and visible their business online.
To use Water App, vendors, suppliers, and manufacturers have to register with the app. Then, the team verifies all details including price, serving locations, brands etc. and approves them.
For manufacturers of water plants, the team will visit the plant location to check the quality metrics like water pH and approves them if they meet the parameters. Then only manufacturers can become their authorized partners.
Water App was launched with an initial amount of ₹15 lakhs. It generates around ₹50,000 per month.
This Hyderabad based startup works on a commission-based model. It charges ₹10 per unit sold through the app. The startup also offers value-added services like inventory management, accounting, sales and revenue reports etc. It has more than 1,000 users at present.
Image Credit: Thewaterapp
Image Reference: https://thewaterapp.co.in/
What's new at WeRIndia.com