Square Panda – A good platform for adaptive learning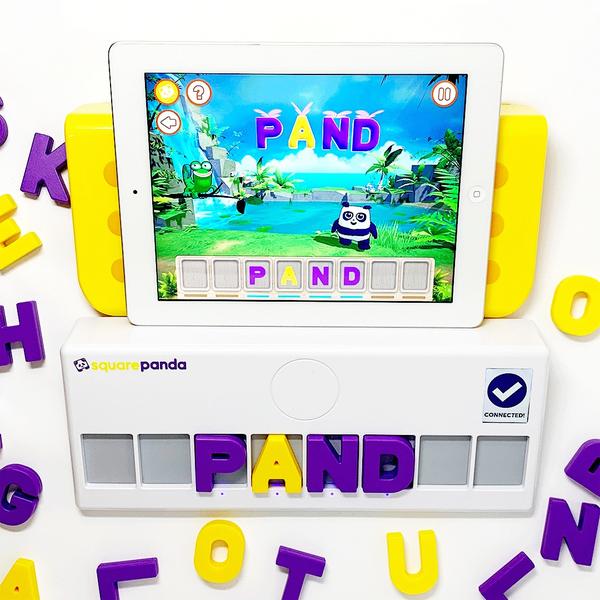 Interactive learning is essential to engage children. Especially fun-filled activities create interest in young minds and enable them to learn read and write easily.
Square Panda came into the filed aiming to impact the learning capabilities of young children with games and other fun activities.
Andrew Butler, the founder of Square Panda shared his experience of starting his venture. His seven-year-old daughter was dyslexic, due to which, she felt it difficult to remember sequences, identify colours etc.
Then, he searched for proper and appropriate tools for her, but he could not find. Then, he came up with a solution, Square Panda, to focus on foundation literacy and empower children with education through games and fun activities.
Square Panda is based in Sunnyvale, US. However, it helps students in India also.
Ashish Jhalani, Global CMO of Square Panda says that they lack a proper platform despite the need for foundational education resources for young children between six and eight years to improve their cognitive abilities.
Square Panda wants to fill this gap through technology. They design activities in such a way to strengthen the multisensory system of children.
Square Panda offers SquareLand and SquareTales for children aged between 2 and 10.
While SquareLand is a playset that enables children to learn through a series of games, SquareTales acts like a virtual phonic tutor by assisting them in pronouncing words and forming sentences.
They help both parents and teachers to monitor the progress of children regularly.
Square Panda wants to improve government schools in India as they lack quality facilities and digital infrastructure.
They launched their pilot project in seven government schools in Chhattisgarh. They want to target more government schools in the coming days.
Few private schools in Indore and Mumbai are also using their services.
The average cost per child per year is ₹2,000. So far, the startup's tools reached and influenced over 40,000 students in the country.
Image Credit: Squarepanda
Image Reference: https://school.squarepanda.com/products
What's new at WeRIndia.com