TS teacher creates ways for students to learn English easily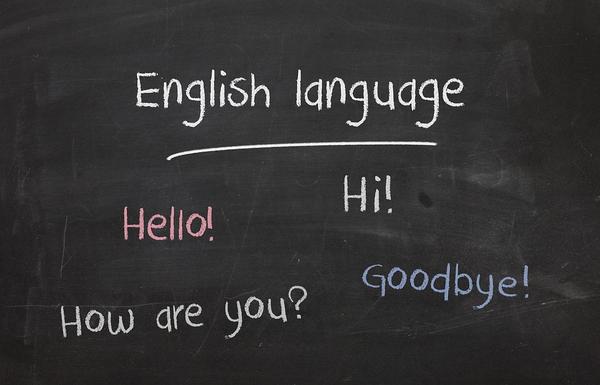 The prolonged period of remote learning due to the Covid-19 pandemic has had a detrimental impact on students' writing and reading abilities.
However, a dedicated teacher in the Nizamabad district has taken exceptional measures to motivate and train students in English.
Battu Srinivas Raj is a teacher at TS Model School and Jr College in Ambam, Rudrur.
He teaches English to Class 9, 10, and Intermediate students. To help students learn English, he employed creative activities. He wished to engage his 50 students per class actively in these activities.
He has successfully implemented strategies to combat the learning setbacks caused by the lack of direct interaction. Two English teachers and the school's principal also supported him in this initiative.
Srinivas captivates his students' attention by sharing inspirational and motivational stories. In this way, he ignited their interest in learning.
To strengthen their vocabulary, he writes five words on the board. Students diligently jot them down. They consistently practice these words.
After a few months of dedicated effort, Srinivas conducts tests to identify the top-performing students. Encouraged by the enthusiasm of students for learning vocabulary, Srinivas plans to introduce additional vocabulary practice after the summer vacation.
He has provided a list of 1,000 words for the students to practice during their break. Srinivas also urged them to expand their vocabulary at their own pace.
Srinivas emphasizes the vastness of the English language, stressing that new words are added to the dictionary each year. He dedicates his efforts to teaching students essential LSRW skills. LSRW means listening, speaking, reading, and writing.
To enhance their listening abilities, the students receive daily English news updates from All India Radio via WhatsApp. They get updates through their parents' phone numbers.
Throughout the academic year, Srinivas trains the students in communication skills through various speaking activities.
Their reading and writing skills are developed using standard textbooks. The performance of students is assessed through a range of competitions. They have achieved first prizes in storytelling at both state and district levels.
Battu Srinivas Raj's innovative teaching methods have proven effective in reinvigorating students' interest in English language learning.
His efforts and the support of his colleagues have empowered the students to excel in their language skills.
Srinivas's dedication and commitment serve as an inspiration to educators seeking to overcome the challenges posed by the pandemic and create an engaging learning environment for their students.
Image by Biljana Jovanovic from Pixabay  (Free for commercial use)
Image Reference: https://pixabay.com/photos/english-english-language-language-2724442/
Recent Posts

Government bans 14 FDC drugs

The government's action to ban these FDC drugs has received positive feedback from the All India Drug Action Network.

The root cause for Odisha train accident

Railway Minister Ashwini Vaishnaw attributed the root cause of the triple train disaster to a malfunction in the electronic interlocking system.

Police fined a woman performing stunts on car bonnet

In Prayagraj, police fined a woman who performed stunts on a moving car. She danced on the car bonnet without taking any precautions. As soon as the video went viral, police identified the woman and slapped her with a fine of ₹15,500.
What's new at WeRIndia.com