Sacred Salts – An Ayurvedic Skincare company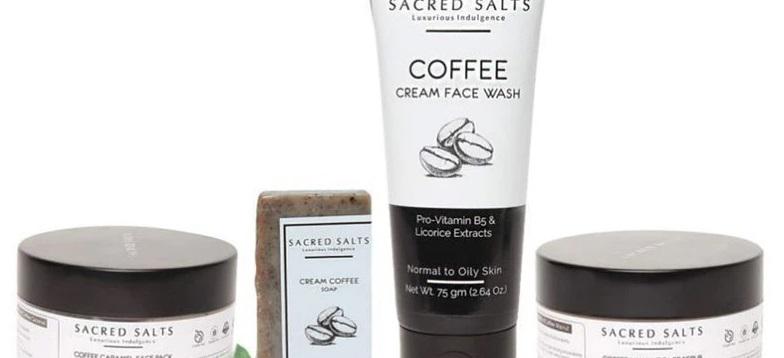 Nowadays, several people are opting for products made with natural ingredients. Many startups in the country sell herbal and Ayurvedic products.
Sacred Salts is one such startup that sells skincare products. It was founded by Chhavi Singh in Gurugram in 2018.
She worked in Arvind Limited and had more than 10 years of retail selling experience.
Later, she quit her job and started Nestroots with a capital of ₹15 lakhs. It is a home décor brand.
However, due to her interest in skincare brands, she started Sacred Salts in 2018.
A Singapore-based company funded the startup with an investment of ₹5 crores. The company also helped her handle the operational challenges by mentoring.
Sacred Salts used lesser-known solutions in Ayurveda to popularize their brand. All the required Ayurvedic ingredients and essential oils are purchased from Uttarakhand.
The startup has a third-party manufacturing unit in Gurugram.
Currently, the company has 50 products including skincare and beauty categories.
It has bath accessories and offers milk facewash and scrub as well.
As customers are choosing chemical-free products, it aims to capture substantial market share.
The startup educates customers on the benefits of Ayurvedic products. They also explain potential problems that can come up with the use of conventional skincare products and how products of Sacred Salts are different.
They take the feedback of the customers to improve their products.
The main challenge of the company is to compete with the existing big players in the market.
Sacred Salts tries to overcome it by focusing on customers who use their products. They try to retain them.
They reached around 20,000 customers within 6 months of operations. Their revenue crossed ₹1 crore.
The startup sells its products on various eCommerce portals like Amazon and Flipkart. It wants to extend its market across the globe as well.
Image Reference: Yourstory
What's new at WeRIndia.com