ProYuga – A VR gaming platform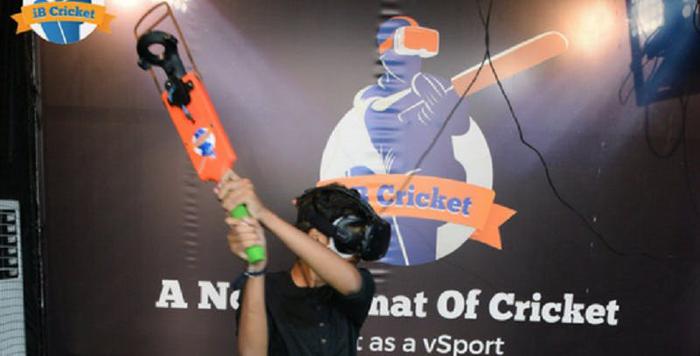 In 2017, 27-year-old Vasanth Sai and 24-year-old Trivikrama Kothinti came together to make original technology products from India.
The two met at a startup accelerator called IB Hubs. Both of them saw a common ground to start their own company.
Vasanth and Trivikrama spoke about starting up and jotted down ideas that could have global-scaling potential.
They founded ProYuga, a company with the sole mission of ensuring that India becomes the leader in advanced technologies.
The duo wanted to create something that could interest every Indian, so they decided to center their product around cricket.
They developed a VR (Virtual Reality) platform called IB Cricket, which can give every cricket lover an authentic experience.
It was grueling for the ProYuga team to build IB Cricket. Vasanth and Trivikrama wanted to give the users of the platform a stadium-like experience.
This included a cheering crowd, floodlights, fielders, and a very real experience of fielding, bowling, and batting.
However, IB Cricket found strong support and guidance from IB Hubs.
IB Hubs provided ProYuga with a team, expert guidance and mentoring, sales support, capital, and a workplace.
Thanks to the support of IB Hubs, ProYuga was able to develop IB Cricket as a VR Cricket game with the highest quality possible.
IB Cricket became a hit. The ProYuga team gave demos to over 1,000 people to make the product viable.
When they did this, they found that even people who had never played cricket before could enjoy and connect with the product.
ProYuga is releasing their product in 30 countries. They are planning to go ahead with a franchise model.
Their VR platform will be confined to cricket only, but they are planning to release more games subsequently.
Through the use of VR, ProYuga's IB Cricket can give all people an authentic and enjoyable cricket experience, no matter whether they have played the game before or not.
Image Reference: Yourstory
Recent Posts

The government rolled out the ONDC initiative in

The function of the salivary gland is impaired

Shubham Saini runs a tea stall named Frustrated
What's new at WeRIndia.com