Gauraa: Rescuing Rejects to Reduce Wastage in FMCG Industry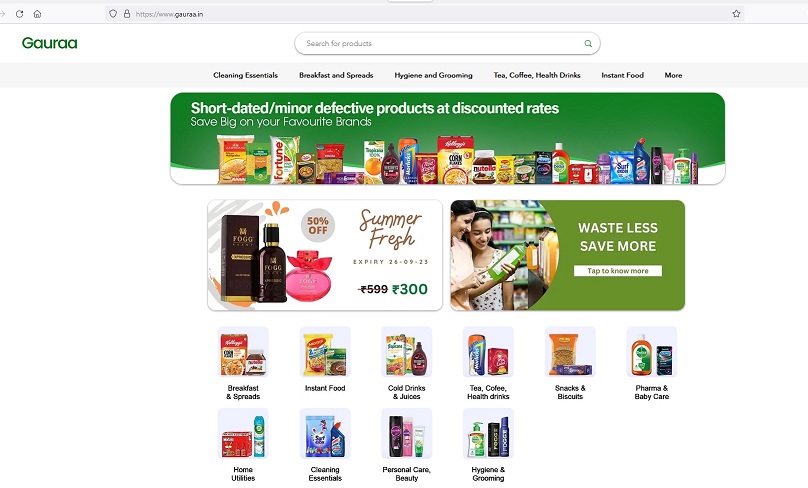 Every year, millions of tons of food products end up in landfills due to supply chain mismanagement, while people go hungry.
This is a problem that troubled Milind Shah, a software engineer from Kolkata. He grew up watching FMCG products being discarded when rejected by retailers.
Despite having a lucrative job, Milind wanted to create a social impact and tackle the issue of wastage. In 2019, he joined his family's FMCG distribution venture and noticed gaps in the supply chain.
It led to the birth of his own venture, Gauraa. Gauraa aims to reduce overall wastage.
Its mission is to bridge the misnomers in the supply chain and enable rejected products to get a second life.
The idea for the venture came to Milind after witnessing baby food cans being rejected due to dents and ending up in landfills, while so many children starved to death.
Gauraa is a platform that saves 2,500 units of various FMCG products from landfills every month by providing them with a second chance.
The venture is managed by a team of over 30 people in a 6,000 sq ft warehouse at Cossipore Road in Kolkata. The company plans to expand its reach to other cities and hopes to create a larger impact in reducing wastage in the FMCG sector.
Gauraa procures products from brands and sells them to retailers, from where they are bought by customers. The platform works to ensure that rejected products are not wasted, but instead reach those in need.
Gauraa has a unique business model that aims to reduce wastage in the FMCG supply chain. The platform procures rejected and near-expiry products from brands and sells them at a discounted price to consumers. This not only reduces wastage but also provides affordable products to people who may not be able to buy them at the original price.
Milind believes that wastage reduction should be a collective effort and not just the responsibility of one entity.
The success of Gauraa is a testament to the fact that with the right intentions and actions, social impact can be created and wastage can be reduced. It also proves that innovation and technology can be harnessed to solve some of the world's most pressing issues.
Image Credit: Gauraa Website Screenshot
Image Reference: https://www.gauraa.in/
What's new at WeRIndia.com