OxyGarden helps purify indoor air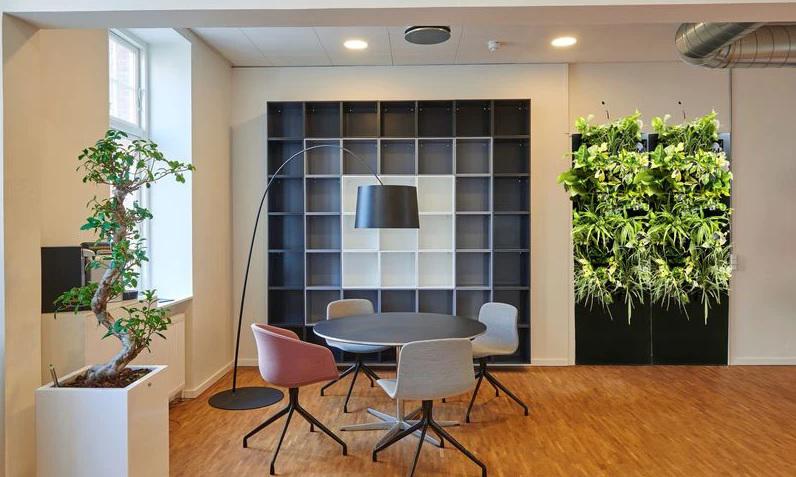 One research of MIT scientists revealed that warm and humid weather was associated with a slower spread of novel coronavirus. Though it should be confirmed with more experiments and peer reviews, it is believed the transmission of novel coronavirus is slower at warm and humid places.
Alan Evangelista, a virology professor from Philadelphia says that COVID-19 follows the laws of physics. The virus settles out of the air quickly if the humidity increases.
This reveals that humidified air is cleaner air. OxyGarden was founded on this principle. This cleantech startup builds air sanitizers for indoor usage.
OxyGarden is a Gurugram-based startup. It was founded by Abhishek Gupta. It launched 'Forest', an IoT-enabled garden after two years of prototyping and testing.
This garden humidifies and purifies indoor air naturally by removing bacteria, virus, dust particles and other harmful chemical pollutants like carbon monoxide, carbon dioxide etc.
It can produce 700 litres of oxygen per day and maintains an optimum level of Indoor Air Quality (IAQ). The prescribed optimum level is 40 per cent to 60 per cent RH (relative humidity).
Abhishek Gupta says that right IAQ index can reduce airborne transmission of bacteria and virus. Many viruses cannot infect people if the RH level is maintained at 40 per cent.
He says that his product was named as 'Forest' because it gives you the feeling of living in a forest even if you are living in an urban location.
Forest weighs 30 kilograms. It has a metal frame which can be hung on walls or placed on the ground.
The polluted air is absorbed through the roots of plants which passes through a carbon filter. An air fan is fit inside the garden to provide clean and oxygen-rich air throughout the home.
Forest is priced at ₹45,000. The startup is working on bringing out two other variants of this product.
Image Reference: Yourstory
What's new at WeRIndia.com